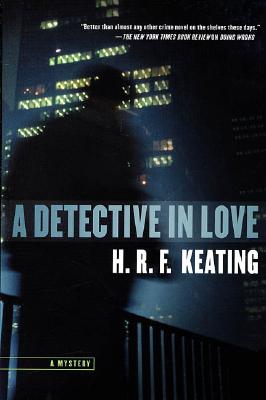 A Detective in Love: A Mystery (Hardcover)
A Mystery
Minotaur Books, 9780312291433, 256pp.
Publication Date: December 1, 2002
* Individual store prices may vary.
or
Not Currently Available for Direct Purchase
Description
In that mythical Victorian piano-legs -in-pantaloons era people, at least in the respectable classes, may have convinced themselves that sex was something that manifested itself only when a baby had to be made. But in fact it's us, the sophisticated, we-know-it-all generation, who still don't really acknowledge how we're all in a every way all the time at the mercy of that louring cloud.

Detective Harriet Martens--the title character from The Hard Detective--returns in this newest police procedural from a master of the genre, H. R. F. Keating. Detective Martens has a well-deserved reputation for unyielding toughness. In The Hard Detective, she led a Stop the Rot campaign against local crime and faced down a brutal killer on a spree of cop killing. Now, she has been called on to lead the investigation into the murder of Bubbles Xingara, Britain's number one tennis star and media darling, who was found dead on the grounds of her sprawling country home. The case is sure to draw worldwide attention.

The mystery, however, isn't what tests the Hard Detective's strength. It's the fact that Detective Martens, devoted wife, has fallen madly and passionately in love with a subordinate officer. From her first meeting with that subordinate, Martens must struggle not only to solve a perplexing homicide, but also to control her increasing urges and to withstand temptation. Her difficulties are made no easier by her husband regularly commenting on the unavoidable power of "amorousness."
About the Author
H.R.F. Keating is well-versed in the fiction, and non-fiction, worlds of crime. He was the crime books reviewer for "The London Times" for fifteen years, as well as serving as the Chairman of the Crime Writers Association and the Society of Authors. His repertoire is expansive and includes the well-known Inspector Ghote series. He lives in London.
Advertisement