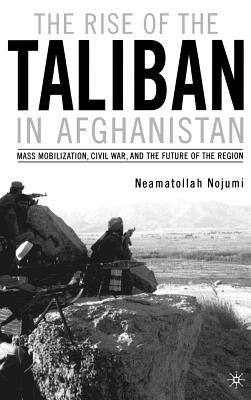 The Rise of the Taliban in Afghanistan: Mass Mobilization, Civil War, and the Future of the Region (Hardcover)
Mass Mobilization, Civil War, and the Future of the Region
Palgrave MacMillan, 9780312294021, 260pp.
Publication Date: January 23, 2002
Description
This book describes the turbulent political history of Afghanistan from the communist upheaval of the 1970s through to the aftermath of the events of 11 September 2001. It reviews the importance of the region to external powers and explains why warfare and instability have been endemic. The author analyses in detail the birth of the Taliban and the bloody rise to power of fanatic Islamists, including Osama bin Laden, in the power vacuum following the withdrawal of US aid. Looking forward, Nojumi explores the ongoing quest for a third political movement in Afghanistan - an alternative to radical communists or fanatical Islamists and suggests the support that will be neccessary from the international community in order for such a movement to survive.
About the Author
NEAMATOLLAH NOJUMI, who was raised in Afghanistan, was a participant in the Mujahideen fight against the Soviet invasion of Afghanistan. A frequent speaker on the politics of Afghanistan, he has appeared on or consulted with major television news shows. He is currently at the Fletcher School of Law and Diplomacy at Tufts University in Medford, MA.
Praise For The Rise of the Taliban in Afghanistan: Mass Mobilization, Civil War, and the Future of the Region…
"...an important contribution to our understanding of the globalization of terror, especially its roots in the Afghanistan experience."--Asian Affairs
"...provides a context for understanding events that have swept the country in the past couple months..." -- Kirkus Reviews
"...timely and authentic...[with] details unavailable elsewhere..."---Choice
Advertisement