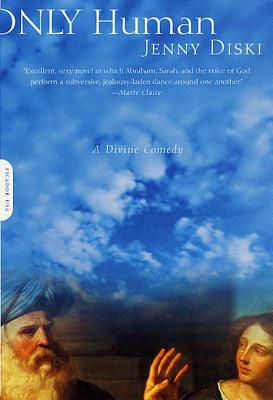 Only Human
A Divine Comedy
Paperback

* Individual store prices may vary.
Description
What if God fell in love and the person was already married? A bitter story of the very first love triangle between a man, his wife, and their God
First came Adam, whose fall soured His quest for absolute authority, then Noah, whose dreary sense of duty He found dull. God resolves for a third and final time to get it right, to select a vessel through whom He can direct human affairs, and to whom He can communicate directly His will. He chooses a solitary figure whose trust must be wooed, but whose faith, once secured, will surely reflect even greater glory and love. Were matters only that simple. In Only Human, Jenny Diski's brilliant and affecting retelling of the Abraham and Sarah story, God learns that no man, chosen or not, is solitary, and that the bonds forged by the human heart are resilient even to divine commandment. Diski transforms an archetypal tale of Old Testament obedience into a fierce love triangle, a test of wills over not only mankind's future, but over who will tell the story of its past.
Praise For Only Human: A Divine Comedy…
"Fascinating...[Diski's] God attains a tormented specificity. Alternately arrogant and sorrowful, all-knowing yet astonished at the vagaries of creation, His voice is the true center of [Diski's] book." —The Village Voice
"Inventive, compelling....Diski has found a wonderful device for explicating the baffling and powerful stories of Abram, and the realization of Sarai as an empowered woman adds depth and texture to one of the oldest stories in the book." —Booklist
"Original and thought-provoking...The always intriguing Diski retells the Old Testament Sarah and Abraham, creating both a moving love story and a postmodern exploration of the idea of narration." —Kirkus Reviews
Picador, 9780312305178, 224pp.
Publication Date: October 4, 2002
About the Author
Jenny Diski (1947 - 2016) was the author of Skating To Antarctica, The Dream Mistress, and Stranger on a Train from Picador. She lived in Cambridge, England.