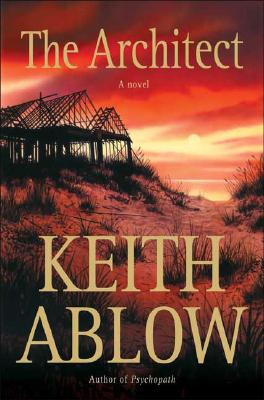 The Architect (Hardcover)
St. Martin's Press, 9780312323929, 320pp.
Publication Date: June 30, 2005
* Individual store prices may vary.
or
Not Currently Available for Direct Purchase
Description
West Crosse is a stunningly brilliant, strikingly handsome architect with a love of ideal beauty and a commitment to achieving it at any cost. But the rich, powerful families who secretly engage him to design their homes don't know his dark side: Crosse can't stop at designing their dwellings. He needs to make their lives more perfect, too, even if it means a gut rehab of the family, even if the final design takes years to achieve--murdering an abusive spouse, a toxic lover, a predatory business partner or an unwanted child. As Crosse is about to embark on the master work or his creative life, the FBI puts Frank Clevenger on the case, and the ultimate cat and mouse game begins.
About the Author
Keith Ablow received his medical degree from the Johns Hopkins School of Medicine and completed his psychiatric residence at New England Medical Center in Boston. A forensic psychiatrist, he serves as an expert witness in legal cases involving violence and has evaluated and treated murderers, gang members and sexual offenders for the Commonwealth of Massachusetts. His essays on psychiatry and society have appeared in the "Baltimore Sun," the "Boston Herald," "Discover," "USA Today," "U.S. News & World Report" and the "Washington Post." He is the author of several works of nonfiction and of the novels "Denial," "Projection" and "Compulsion," and "Psychopath." Ablow lives in the Boston area.
Praise For The Architect…
Early Praise for The Architect:
"Keith Ablow's The Architect is original, well written, and very suspenseful. West Crosse is a complex, unforgettable bad guy. " - James Patterson, New York Times Bestselling author of Cat and Mouse
"A compelling story about passion and intelligence, and when faced with extreme decisions, how fine is the razor's edge between sanity and madness. " --Anne Perry, New York Times Bestselling author of No Graves Yet
For Murder Suicide:
"This reviewer inhaled Keith Ablow's Murder Suicide...its elaborately plotted story is a corker...Ablow explores how human emotions can enhance or destroy the creative process." USA Today
"It appears Ablow's also been channeling another reverd master of murer most foul: Agatha Cristie. The elegantly complicated forensic psychiatrist Dr. Frank Clevenger is stilll front and center...It's enough to make Miss Marple proud."-Entertainment Weekly
For Psychopath:
"You can see why in certain quarters, in hopeful whispers, Ablow is compared to Thomas Harris . . . "-Entertainment Weekly
"Keith Ablow is king of the psychological thriller. ... Ablow writes like a man possessed - with a pace so blistering the pages will all but singe your hands." --Dennis Lehane, author of Mystic River
Advertisement