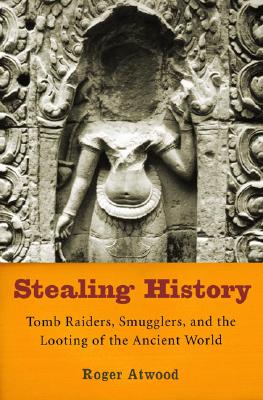 Stealing History: Tomb Raiders, Smugglers, and the Looting of the Ancient World (Hardcover)
Tomb Raiders, Smugglers, and the Looting of the Ancient World
St. Martin's Press, 9780312324063, 352pp.
Publication Date: November 18, 2004
* Individual store prices may vary.
or
Not Currently Available for Direct Purchase
Description
Roger Atwood knows more about the market for ancient objects than almost anyone. He knows where priceless antiquities are buried, who is digging them up, and who is fencing and buying them. In this fascinating book, Atwood takes readers on a journey through Iraq, Peru, Hong Kong, and across America, showing how the worldwide antiquities trade is destroying what's left of the ancient sites before archaeologists can reach them, and thus erasing their historical significance. And it is getting worse. The discovery of the legendary Royal Tombs of Sipan in Peru started an epidemic. Grave robbers scouring the courntryside for tombs--and finding them. Atwood recounts the incredible story of the biggest piece of gold ever found in the Americas, a 2,000-year-old, three-pound masterpiece that cost one looter his life, sent two smugglers to jail, and wrecked lives from Panama to Pennsylvainia. Packed with true stories, this book not only reveals what has been found, but at what cost to both human life and history.
About the Author
Roger Atwood is a regular contributor to "ARTnews "and "Archaeology "magazines, and his articles on culture and politics have appeared in "The New Republic," "Mother Jones," "The Nation," "The Miami Herald," and "The Boston Globe." Atwood was a journalist for "Reuters" for over fifteen years, reporting from Peru, Argentina, Brazil, and Chile, and a senior editor at their Washington, D.C. bureau. He is currently a fellow at the Alicia Patterson Foundation.
Advertisement