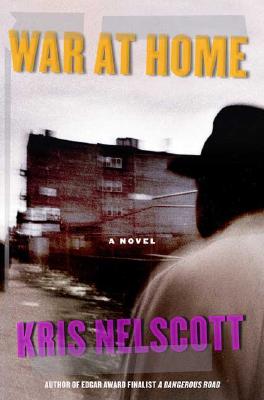 War at Home (Hardcover)
Minotaur Books, 9780312325275, 352pp.
Publication Date: December 27, 2005
Other Editions of This Title:
Paperback (12/16/2013)
Compact Disc (8/6/2019)
MP3 CD (6/28/2016)
* Individual store prices may vary.
Description
It's summertime in 1969 when African-American P.I. Smokey Dalton heads east to look for a missing college student. Daniel Kirkland never showed up for his spring semester at Yale and seems to have disappeared without a trace.
The search for Daniel takes Smokey from the hallowed halls of the nation's wealthiest university to the poorest slums on the outskirts of New Haven. The harder he searches, the more he learns about the dark side of the antiwar movement, in which the idealistic young Daniel may have become involved. And he keeps hearing rumors about bombs. When the trail finally leads Smokey to New York City, he discovers that someone might be trying to kill Daniel. Rumors become more concrete, and Smokey knows it's only a matter of time before a bomb goes off. Because Smokey, a Korean War veteran, recognizes the pattern: he has stumbled into a war. A war at home.
In this blistering new book, award-winner Kris Nelscott continues her hard-hitting look at the turbulence of the late sixties and early seventies, all in the guise of the modern crime novel.
About the Author
Kris Nelscott lives on the Oregon coast. Her Smokey Dalton novels have been nominated for the Edgar Award, the Oregon Book Award, the PNBA Book Award, and won the Herodotus Award for best historical mystery.
Praise For War at Home…
Praise for Kris Nelscott
"As with the best of Mosley and Chandler, Dalton's fifth outing leaves us eagerly anticipating the next one."
--Entertainment Weekly on War at Home
"An engrossing crime story as well as an important social document."--Chicago Tribune on War at Home

"This swift-moving book brings the receding past into sharp focus."--The Wall Street Journal on War at Home

"Nelscott has her own, very distinct voice, and her series creates its own deeply satisfying pleasures and cogent points.... Nelscott excels at setting a scene." --The Seattle Times on War at Home

"A ruthlessly unsentimental look at the '60s that shows just how ugly and destructive racial assumptions were. Nelscott bears witness to black persecution the way Elie Wiesel bears witness to the Holocaust."--Kirkus Reviews on War at Home

"Gripping...Crisp writing and sharp details keep the story moving." --Publishers Weekly on War at Home

"Kris Nelscott can lay claim to the strongest series of detective novels now being written by an American author."--Charles Taylor, salon.com on Stone Cribs

"Nelscott's hard-boiled style gives an added blast of energy to the captivating story...her characters are so nuanced and naturally complex."--The Boston Globe on Stone Cribs

"[A] triumphant series. Gripping...Nelscott's books about Dalton have already been compared favorably to Walter Mosley's Easy Rawlins series. The big difference is that Easy Rawlins has bought into the Los Angeles land-owning dream, while Smokey Dalton, a more militant avenging angel, mostly wants to stay alive and right the terrible wrongs he has seen."--Chicago Tribune on Thin Walls

"Nelscott brings it all back, and it's hair-raising."--The Washington Post on Smoke-Filled Rooms
or
Not Currently Available for Direct Purchase