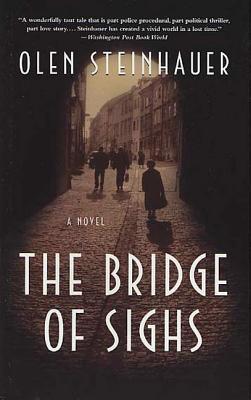 The Bridge of Sighs (Paperback)
Minotaur Books, 9780312326012, 288pp.
Publication Date: February 12, 2004
Description
In this auspicious literary crime debut, an inexperienced homicide detective struggles amid the lawlessness of a post-WWII Eastern European city.
It's August, 1948, three years after the Russians "liberated" this small nation from German Occupation. But the Red Army still patrols the capital's rubble-strewn streets, and the ideals of the Revolution are but memories. Twenty-two-year-old Detective Emil Brod, an eager young man who spent the war working on a fishing boat in Finland, finally gets his chance to serve his country, investigating murder for the People's Militia.
The victim in Emil's first case is a state songwriter, but the evidence seems to point toward a political motive. He would like to investigate further, but even in his naivete, he realizes that the police academy never prepared him for this peculiar post-war environment, in which his colleagues are suspicious or silent, where lawlessness and corruption are the rules of the city, and in which he's still expected to investigate a murder. He is truly on his own in this new, dangerous world.
The Bridge of Sighs launches a unique series of crime novels featuring a dynamic cast of characters in an ever-evolving landscape, the politically volatile terrain of Eastern Europe in the second half of the 20th century.
The Bridge of Sighs is a 2004 Edgar Award Nominee for Best First Novel.
About the Author
OLEN STEINHAUER, the New York Times bestselling author of ten previous novels including The Tourist, is a Dashiell Hammett Award winner, a two-time Edgar award finalist, and has also been shortlisted for the Anthony, the Macavity, the Ellis Peters Historical Dagger, the Ian Fleming Steel Dagger, and the Barry awards. Raised in Virginia, he lives in New York and Budapest, Hungary. Visit OlenSteinhauer.com.
Advertisement