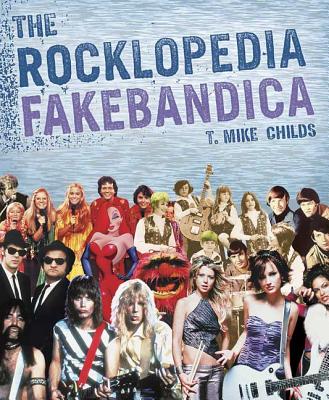 The Rocklopedia Fakebandica
Paperback

* Individual store prices may vary.
Description
Have you ever wondered what the name of the cantina band in Star Wars was? Or how many fictional singers Elvis played? Or how many fake bands had real Top Ten hits? This hysterical, witty, and irreverent book answers all these questions and more.
Based on the popular Web site fakebands.com, The Rocklopedia Fakebandica contains almost 1,000 entries covering such pop-culture staples as Spinal Tap, the Monkees, the Partridge Family, the Blues Brothers, the Rutles, Schroeder, the Chipmunks, the Brady Kids, the California Raisins, the Commitments, the Archies, the Banana Splits, Eddie and the Cruisers, the Wonders, Phoebe Buffay, Miss Piggy, Josie and the Pussycats, Jessica Rabbit, School of Rock, and Sgt. Pepper's Lonely Hearts Club Band.
Perfect for pop-culture addicts, trivia buffs, and music lovers of all stripes, The Rocklopedia Fakebandica is the consummate addition to any bookshelf, coffee table, or bathroom.
St. Martin's Griffin, 9780312329440, 256pp.
Publication Date: November 6, 2004
About the Author
T. Mike Childs is a North Carolina native, a member of sketch comedy group the Van Gogh-Goghs, and creator of the website furnitureporn. T. Mike Childs is a true Renaissance geek, equally at home discussing the finer points of Spinal Tap with European royalty as he is coding HTML for his sketch comedy group's website. He began writing and performing comedy while attending the University of North Carolina at Chapel Hill. He then held a succession of tedious jobs that afforded him the time to compile Rocklopedia Fakebandica and its sister website, fakebands. So, despite what you're thinking, he didn't have anything better to do than write The Rocklopedia Fakebandica.