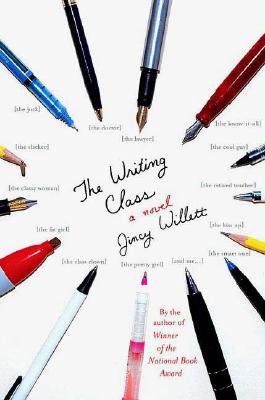 The Writing Class (Hardcover)
Thomas Dunne Books, 9780312330668, 336pp.
Publication Date: June 10, 2008
* Individual store prices may vary.
or
Not Currently Available for Direct Purchase
Description
Amy Gallup is gifted, perhaps too gifted for her own good. Published at only twenty-two, she peaked early and found critical but not commercial success. Now her former life is gone, along with her writing career and beloved husband. A reclusive widow, her sole companion a dour, flatulent basset hound who barely tolerates her, her daily mantra "Kill Me Now, " she is a loner afraid to be alone. Her only bright spot each week is the writing class that she teaches at the university extension.
This semester's class is full of the usual suspects: the doctor who wants to be the next Robin Cook, the overly enthusiastic repeat student, the slacker, the unassuming student with the hidden talent, the prankster, the know-it-all.... Amy's seen them all before. But something is very different about this class---and the clues begin with a scary phone call in the middle of the night and obscene threats instead of peer evaluations on student writing assignments. Amy soon realizes that one of her students is a very sick puppy, and when a member of the class is murdered, everyone becomes a suspect. As she dissects each student's writing for clues, Amy must enlist the help of everyone in her class, including the murderer, to find the killer among them.
Suspenseful, extremely witty, brilliantly written, unexpectedly hilarious, and a joy from start to finish, "The Writing Class" is a one-of-a-kind novel that rivals Jincy Willett's previous masterpieces.
About the Author
Jincy Willett is a writer and editor. She is the author of "Jenny and the Jaws of Life" and "Winner of the National Book Award." She lives in San Diego, California. You can visit her Web site at www.jincywillett.com.
Praise For The Writing Class…
"The funniest novel I have read, possibly ever. Brilliant, totally original, and worthy of its title. I promise you will laugh constantly and to the point of stomach damage."---Augusten Burroughs, bestselling author of Running with Scissors and Dry
"Audaciously titled, cleverly constructed, Winner of the National Book Award is an elegy wrapped inside a satire, a sorrowful meditation on the mysteries of sibling love and rivalry concealed within a bitterly funny chronicle of literary buffoonery. Jincy Willett is a fearless writer, capable of startling the reader into rueful laughter at every turn."---Tom Perrotta, bestselling author of Little Children
"Riotous [and] hugely funny . . .Willett's satirical abilities remain deliciously undimmed…. Amid the antic, hilarious, gender-bending battle of the sexes that Ms. Willett whips up in this book, either one may qualify as a reason to kill. Either that, or to die laughing."---The New York Times
"Poignant and funny, mean and tender, Willett's novel is exuberantly original."---Publishers Weekly (starred review)
"The author mows down worlds of artistic and psychological twaddle with killer sprays of language. Willett is effortlessly, furiously funny. . . . A."---Entertainment Weekly
"How rarely the knacks for wisdom and for cracking wise come in one single, satisfying package. So: hurrah for Jincy Willett, and for her funny, charming, humane, and altogether well-wrought piece of fiction." ---Kurt Andersen, author of Heydey
"As audacious as its title, weird and universal and touching and hilarious all at once."---Anna Quindlen, bestselling author of Rise and Shine
Advertisement