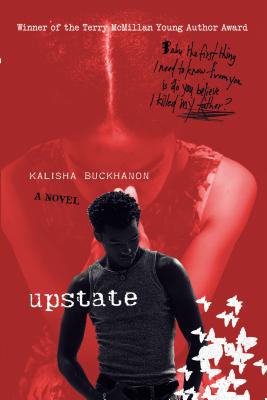 Upstate (Paperback)
Griffin, 9780312332693, 247pp.
Publication Date: January 10, 2006
* Individual store prices may vary.
Description
"Baby, the first thing I need to know from you is do you believe I killed my father?"
So begins Upstate, a powerful story told through letters between seventeen-year-old Antonio and his sixteen-year-old girlfriend, Natasha, set in the 1990's in New York. Antonio and Natasha's world is turned upside down, and their young love is put to the test, when Antonio finds himself in jail, accused of a shocking crime. Antonio fights to stay alive on the inside, while on the outside, Natasha faces choices that will change her life. Over the course of a decade, they share a desperate correspondence. Often, they have only each other to turn to as life takes them down separate paths and leaves them wondering if they will ever find their way back together.
Startling, real, and filled with raw emotion, Upstate is an unforgettable coming-of-age story with a message of undeniable hope. Brilliant and profoundly felt, it is destined to speak to a new generation of readers.
About the Author
Kalisha Buckhanon was born in Kankakee, Illinois in 1977. She has been the recipient of awards and fellowships from the NAACP, Andrew Mellon Fund, Illinois Arts Council, Illinois Young Authors Commission, Mary Roberts Rhinehart Fund and the Chicago Black Writer's Conference. Her work has appeared in such publications as Michigan Quarterly Review and Warpland: A Journal of Black Literature and Ideas. She holds an M.F.A. in Creative Writing from New School University and a B.A. in English Language and Literature from the University of Chicago. She has taught literacy and writing to children on Chicago's South Side, in Harlem, Brooklyn and the Bronx. Upstate is her first novel.
Praise For Upstate…
"A realistic love story that's set against an urban backdrop as gritty as its characters are memorable."--People magazine
 "Heartbreaking and true...I'd read it again just for the power of the language."
- Dorothy Allison, National Book Award Finalist and author of Bastard Out of Carolina

"Wild and beautiful...The story is told using the epistolary form with brilliant skill not seen since The Color Purple."
- Sapphire, author of Push

"A literary gem. Upstate is a stunning debut. Completely unforgettable."
- E. Lynn Harris, author of What Becomes of the Brokenhearted

"Upstate is intimate, wrenching...a story about love, surviving love, and the forgiveness that only love brings."
- Achy Obejas, author of Memory Mambo and Days of Awe

"A gripping debut...I was thoroughly impressed."
- Mary Monroe, author of God Still Don't Like Ugly

"Kalisha Buckhanon has unleashed brilliance in this debut novel. Upstate is creative, raw, and honest."
- Darnella Ford, author of Rising and Crave

"A modern love story that is real and raw in its humor and tragedy."
- Zelda Lockhart, winner of the Hurston/Wright Award and author of Fifth Born