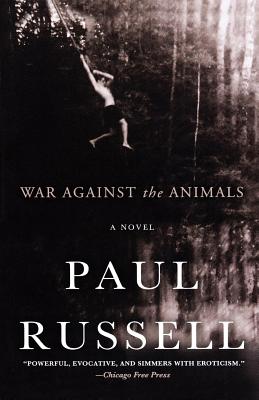 War Against the Animals (Paperback)
Griffin, 9780312335397, 358pp.
Publication Date: September 1, 2004
Description
Widely praised for his deft prose and brilliant characterizations, Paul Russell has become increasingly regarded as one of the finest contemporary American novelists. Now, with War Against the Animals, he returns with his richest, most accomplished, and most compelling work yet.
Living in small town in upstate New York, middle-aged Cameron Barnes has, after almost dying, recently recovered a measure of health and is trying to find a way to reenter the world outside. As part of this, Cameron hires two local brothers in their early twenties, Jesse and Kyle, to renovate a barn on his property. Kyle sees an opportunity in Cameron, pushing his brother Jesse to befriend him and take advantage of Cameron's boredom and directionlessness.
Caught between the opposing worlds embodied by Cameron and Kyle, Jesse is torn by the demands of his brother, the expectations of his family and community, and his own mix of volatile, contradictory emotions.
About the Author
Paul Russell is the author of five award-winning novels, including The Coming Storm and Sea of Tranquillity. He is a professor at Vassar College and lives in upstate New York.
Advertisement