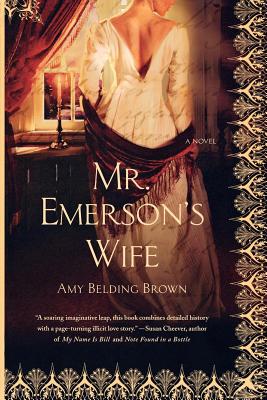 Mr. Emerson's Wife (Paperback)
St. Martins Press-3pl, 9780312336387, 328pp.
Publication Date: September 5, 2000
* Individual store prices may vary.
Summer '11 Reading Group List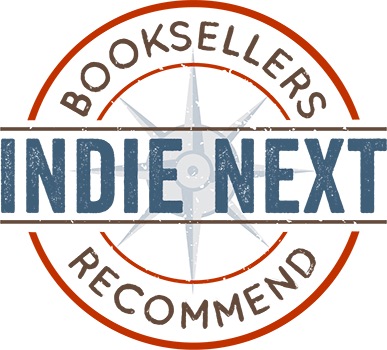 "This is an engrossing read about Ralph Waldo Emerson's wife. When her marriage becomes less than fulfilling, Lidian's friendship with Henry David Thoreau turns into more. This book has been a favorite with our store's book club and others that visit our store. If you like historical fiction, this is sure to please."
— Shelly Plumb, Harleysville Books, Harleysville, PA
View the List
Description
In this novel about Ralph Waldo Emerson's wife, Lidian, Amy Belding Brown examines the emotional landscape of love and marriage. Living in the shadow of one of the most famous men of her time, Lidian becomes deeply disappointed by marriage, but consigned to public silence by social conventions and concern for her children and her husband's reputation. Drawn to the erotic energy and intellect of close family friend Henry David Thoreau, she struggles to negotiate the confusing territory between love and friendship while maintaining her moral authority and inner strength. In the course of the book, she deals with overwhelming social demands, faces devastating personal loss, and discovers the deepest meaning of love. Lidian eventually discovers the truth of her own character and learns that even our faults can lead us to independence.
About the Author
Amy Belding Brown, a graduate of Bates College, received her master of fine arts degree from Vermont College. Her publication credits include Yankee, Good Housekeeping, and American Way, among others. The wife of a United Church of Christ minister and mother of four, she is on the staff of the Orchard House museum in Concord, Massachusetts.
Praise For Mr. Emerson's Wife…
"This is the book I longed to read. It is the story of Lidian, the fascinating woman who was loved insufficiently by Emerson and perhaps too much by Thoreau. Amy Belding Brown has brought her back to life in a novel that glitters with intelligence and authenticity." -Geraldine Brooks, author of Year of Wonders and March

"In this extraordinary book, Amy Belding Brown has brought the 19th century to life. We may think of Ralph Waldo Emerson and his family and friends as static daguerreotypes, but in this story they lightly spring off the page with all the inconvenient desires and ambitions that are the texture of our own lives. A soaring imaginative leap, this book combines detailed history with a page-turning illicit love story. It's a look at a rich moment in American History and a great read, a rare combination." -Susan Cheever, author of My Name is Bill and Note Found in a Bottle

"Brown's writing is graceful, at times giving Lidian a poetic voice….In an age when scholarly biographers meticulously document every detail in the actions and settings of their subjects, Brown has escaped to the freedom of fiction to suppose 'what might have been.'" -Christian Science Monitor

"Amy Belding Brown's novel is a beautiful work that renders effortlessly the sentiments and sensuousness of a woman who is, to use Ms. Brown's own terms, "at war with herself, a woman of opposites who yearns to reconcile her mental acuity with her emotional sensitivity." The spiritual, emotional and intellectual lives she is after illuminating for us are wonderfully ambitious, and it is quite refreshing to see that ambition backed up with a quality of writing that bears up to the weight of its subject matter."
-Bret Lott, author of the bestseller and Oprah-pick Jewel

"Mr. Emerson's Wife engages with intelligence and passion the mind of Lidian Emerson and what is found are the staggering daily compromises and frustrations of an intellectual 19th century woman. Bless all the conflicted freedoms she sought--and bless too Amy Belding Brown for delivering us a robust novel that situates itself with grace and struggle in feminine consciousness among the Concord men."
-Victoria Redel, author of Loverboy

"Where historians dare not go, Amy Belding Brown's imagination takes us in this fictional story of "Mr. Emerson's Wife" and she takes us in a vessel securely crafted from historical fact. She fills in the dark gaps of history with vivid imagination, and she does it without violating a single historical fact. Her powerful story telling allows us to see and understand a chapter in the making of America that all the biographies of Emerson, Thoreau, Margaret Fuller and the Alcotts can only hint at. I don't know who to celebrate more--the resurrection of Lidian Emerson or Amy Belding Brown's ascent to the first ranks of historical fiction."
-Wallace Kaufman, science writer and author of Coming Out of the Woods: The Solitary Life of a Maverick Naturalist

"Everyone who has ever entered into marriage with expectations that aren't met will be touched by this portrait of Lidian Jackson Emerson whose life was fixed on coupled stars: Ralph Waldo Emerson and Henry David Thoreau. Mrs. Emerson ultimately enters a terrain beyond duty and romance which is carved from years of hurt, loneliness, sterility of affection and the temptation to find love beyond the bounds of her promise. Finally understanding that "disillusion is the nature of marriage," she discovers the strength to live the life she was given rather than the life she once thought she must have."
-Phyllis Barber, author of How I Got Cultured: A Nevada Memoir