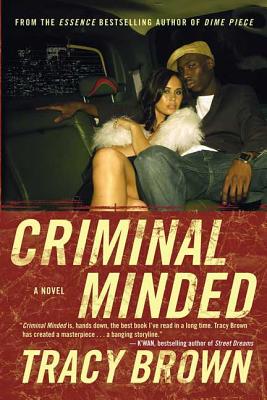 Criminal Minded (Paperback)
A Novel
St. Martin's Griffin, 9780312336462, 304pp.
Publication Date: June 1, 2005
* Individual store prices may vary.
Description
Lamin Michaels learned at his mother's knee the importance of chasing paper, so it's no surprise he gets into the drug game when he's just a teenager. When he meets Zion, a product of the New York City foster care and prison system, Lamin knows that he has meet the perfect partner in crime. Together, they build a huge narcotics empire.
Then, Lamin falls hard for a beautiful girl named Lucky. Lucky makes Lamin realize that there is more to life than cash and more cash. When Lamin goes legit with a career in the entertainment industry, Zion tries to keep their business going on both the street and the boardroom. It's not long before Zion becomes the target of a corruption scandal involving murder, extortion and money laundering. Once the dirt is exposed, will Lamin and Zion be able to remain one step ahead, or will their paper chasing days haunt them forever?
About the Author
Tracy Brown is the Essence bestselling author of Aftermath, Snapped, Twisted, White Lines and Criminal Minded. Writing has always been her passion, and she finds it an honor to depict for her readers the things she's seen and heard. She is a native New Yorker, born and raised in Staten Island.
Praise For Criminal Minded: A Novel…
"Tracy Brown is back with a vengeance! Criminal Minded is a must read, can't put down, smash hit!" —Keisha Ervin, Essence bestselling author of Me & My Boyfriend
"Criminal Minded is hands down, the best book I've read in a long time. Tracy Brown has created a masterpiece. . . a banging storyline." —K'wan, bestselling author of Street Dreams