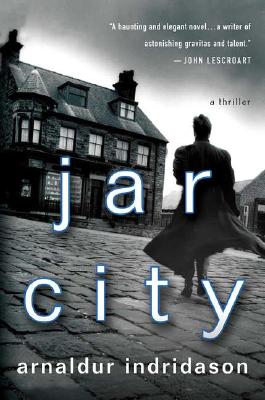 Jar City: An Inspector Erlendur Novel (Hardcover)
An Inspector Erlendur Novel
Minotaur Books, 9780312340704, 288pp.
Publication Date: September 15, 2005
* Individual store prices may vary.
or
Not Currently Available for Direct Purchase
Fall '08/Winter '09 Reading Group List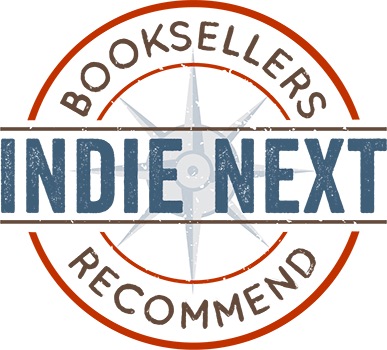 "Do you love Henning Mankell's Kurt Wallander Swedish mystery series or Ian Rankin's dark tales set in Edinburgh? Then it's time for you to meet Icelandic author Indridason and his sharp, enigmatic, and melancholy Detective Erlendur. Jar City gets my highest recommendation."
— Laura Hansen, Bookin' It, Little Falls, MN
View the List
Description
Jar City introduces American readers to a new crime writer from Iceland whose work has created an international sensation. Arnaldur Indridason has been compared to such luminaries in the field as Henning Mankell, Georges Simenon, Per Wahloo and Maj Sjowall; everyone agrees that here is a world-class writer.
When a lonely old man is found murdered in his Reykjavík flat, the only clues are a cryptic note left by the killer and a photograph of a young girl's grave. Inspector Erlendur, who heads the investigation team, discovers that many years ago the victim was accused, though not convicted, of an unsolved crime. Did the old man's past come back to haunt him?

As the team of detectives reopen this very cold case, Inspector Erlendur uncovers secrets that are much larger than the murder of one old man--secrets that have been carefully guarded by many people for many years. As he follows a fascinating trail of unusual forensic evidence, Erlendur also confronts stubborn personal conflicts that reveal his own depth and complexity of character. Like all great crime fiction, Jar City is about much more than murder, and avid suspense fans are about to discover a first-rate writer who has already received rave reviews around the world.
About the Author
Arnaldur Indridason was born in 1961. He worked at an Icelandic newspaper, first as a journalist and then for many years as a reviewer. He won the Nordic Crime Novel Award for "Jar City" and the following year won again for its sequel, "Silence of the Grave," winner of the 2005 CWA Gold Dagger Award. "Jar City "is his first novel to be translated into English.
Praise For Jar City: An Inspector Erlendur Novel…
Winner of the Glass Key Award for Best Nordic Crime Novel 2002
Translated from the Icelandic by Bernard Scudder
"Jar City is a haunting and elegant novel, and Arnaldur Indridason is a writer of astonishing gravitas and talent."
- John Lescroart, author of Nothing But the Truth
"Like a long Icelandic night, Jar City envelopes the reader in a fascinating and mesmerizing locale—and doesn't let go. No wonder Arnaldur Indridason won so many awards. He's a great storyteller, and American readers will overwhelmingly agree."
- C. J. Box, Anthony Award-winning author of Out of Range
"Classic mystery fiction, both compassionate and thrilling. Indridason is about to become one of the brightest stars in the genre's dark skies."
- John Connolly, author of Dark Hollow
"Jar City, like a good Ingmar Bergman film, brings us irresistibly into a strangely beautiful world of deep sorrows and dangerous secrets hidden in the past. Indridason's detective is, like his predecessors from Philip Marlowe to Somerset in Seven, a deeply appealing hero, intense, intelligent, moral, lonely, and very very good at his job."
- Michael Malone, author of Uncivil Seasons
"Fascinating . . . an original and puzzling mystery."
- Val McDermid, The Sunday Times (UK)
"This is strong stuff, powerfully and arrestingly written. The plot is clever, the writing has a directness and deceptive simplicity reminiscent of Simenon, and Detective Inspector Erlendur is an intriguing character whose personal problems complement rather than distract from his investigation. Here is a new voice that demands to be listened to!"
- Reginald Hill, author of Dialogues of the Dead
"Prepare yourself for transportation. To a different planet, though right here on earth. I've had the privilege of visiting Iceland, and Arnauldur Indridason captures the haunting, wondrous rhythm of that unique place in a way that will astonish you even as his plotting intrigues you."
- Jeremiah Healy, author of Turnabout and The Only Good Lawyer
"An absorbing police procedural dense with psychological pressure, haunted by past secrets. The plot is a twister, the setting unique, and Erlendur's personal life is even bleaker than the Icelandic fall. Erlendur is a cop to watch. And I will."
- Marshall Browne, author of The Eye of the Abyss
"An excellent thriller that is absolutely cool and deadly."
- Robert Gray, Northshire Bookstore (Manchester Center, VT)
"Now Iceland has its own Mankell."
- Holger Kreitling, Die Welt (Germany)
Advertisement