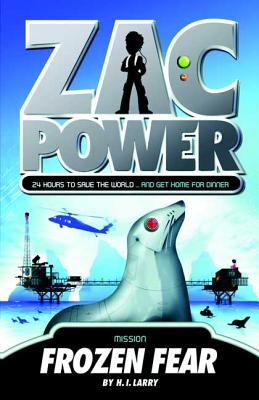 Zac Power #4 (Paperback)
Frozen Fear: 24 Hours to Save the World … and Get Home for Dinner
Square Fish, 9780312346560, 96pp.
Publication Date: October 28, 2008
* Individual store prices may vary.
Description
Zac is sent to the Great Icy Pole to investigate suspicious activity in the area. It's a freezing, scary place where your eyeballs can freeze in their sockets and your fingers can snap off! And if Zac misses his helicopter ride back, he'll be stuck there all winter. . . .
About the Author
...