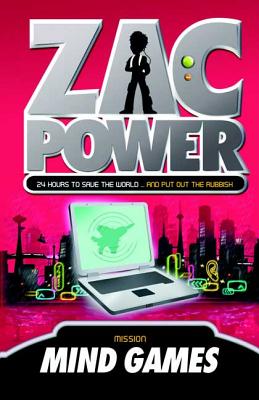 Zac Power #3 (Paperback)
Mind Games: 24 Hours to Save the World … and Put Out the Rubbish
Square Fish, 9780312346577, 96pp.
Publication Date: October 28, 2008
* Individual store prices may vary.
Description
Super-smart hackers are attacking the software that protects GIB's ultra-powerful satellite WorldEye. Sources lead Zac to Bladesville, a huge city where all the latest games and gadgets are developed. Can Zac track down the hackers and outsmart them?
About the Author
...