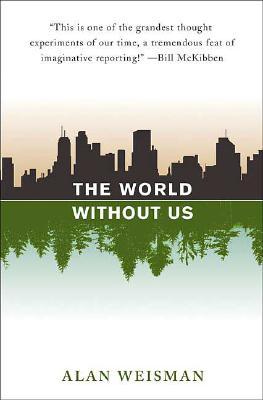 The World Without Us
Hardcover

* Individual store prices may vary.
Other Editions of This Title:
Digital Audiobook (7/9/2007)
Paperback (4/19/2022)
Paperback (8/5/2008)
Compact Disc (7/10/2007)
Fall '08/Winter '09 Reading Group List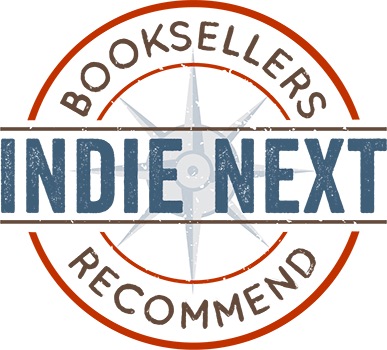 "With the help of engineers, art conservators, zoologists, religious leaders, and paleontologists, Weisman looks at what would happen if humans disappeared. Let's face it, things fall apart -- but how? This thought-provoking book looks to the past and the future, and offers much to discuss and debate."
— Barbara Theroux, Fact & Fiction, Missoula, MT
View the List
Description
"A penetrating, page-turning tour of a post-human Earth "
In" The World Without Us, "Alan Weisman offers an utterly original approach to questions of humanity's impact on the planet: he asks us to envision our Earth, without us.In this far-reaching narrative, Weisman explains how our massive infrastructure would collapse and finally vanish without human presence; which everyday items may become immortalized as fossils; how copper pipes and wiring would be crushed into mere seams of reddish rock; why some of our earliest buildings might be the last architecture left; and how plastic, bronze sculpture, radio waves, and some man-made molecules may be our most lasting gifts to the universe.
"The World Without Us "reveals how, just days after humans disappear, floods in New York's subways would start eroding the city's foundations, and how, as the world's cities crumble, asphalt jungles would give way to real ones. It describes the distinct ways that organic and chemically treated farms would revert to wild, how billions more birds would flourish, and how cockroaches in unheated cities would perish without us. Drawing on the expertise of engineers, atmospheric scientists, art conservators, zoologists, oil refiners, marine biologists, astrophysicists, religious leaders from rabbis to the Dali Lama, and paleontologists---who describe a prehuman world inhabited by megafauna like giant sloths that stood taller than mammoths---Weisman illustrates what the planet might be like today, if not for us.
From places already devoid of humans (a last fragment of primeval European forest; the Korean DMZ; Chernobyl), Weisman reveals Earth's tremendous capacity for self-healing. As he shows which human devastations are indelible, and which examples of our highest art and culture would endure longest, Weisman's narrative ultimately drives toward a radical but persuasive solution that needn't depend on our demise. It is narrative nonfiction at its finest, and in posing an irresistible concept with both gravity and a highly readable touch, it looks deeply at our effects on the planet in a way that no other book has.
Praise For The World Without Us…
"This is one of the grandest thought experiments of our time, a tremendous feat of imaginative reporting!"--Bill McKibben, author of The End of Nature and Deep Economy: The Wealth of Communities and The Durable Future "The imaginative power of The World Without Us is compulsive and nearly hypnotic--make sure you have time to be kidnapped into Alan Weisman's alternative world before you sit down with the book, because you won't soon return. This is a text that has a chance to change people, and so make a real difference for the planet."--Charles Wohlforth, author of L.A. Times Book Prize-winning The Whale and the Supercomputer
 
"Alan Weisman offers us a sketch of where we stand as a species that is both illuminating and terrifying. His tone is conversational and his affection for both Earth and humanity transparent."--Barry Lopez, author of Arctic Dreams
 
"An exacting account of the processes by which things fall apart. The scope is breathtaking...the clarity and lyricism of the writing itself left me with repeated gasps of recognition about the human condition. I believe it will be a classic."--Dennis Covington, author of National Book Award finalist Salvation on Sand Mountain
 
"Fascinating, mordant, deeply intelligent, and beautifully written, The World Without Us depicts the spectacle of humanity's impact on the planet Earth in tragically poignant terms that go far beyond the dry dictates of science. This is a very important book for a species playing games with its own destiny."--James Howard Kunstler, author of The Long Emergency
Thomas Dunne Books, 9780312347291, 324pp.
Publication Date: July 10, 2007
About the Author
Alan Weisman is an award-winning journalist whose reports have appeared in "Harper's, " "The New York Times Magazine, The Atlantic Monthly, " "Discover," and on NPR, among others. A former contributing editor to The Los Angeles Times Magazine, he is a senior radio producer for Homelands Productions and teaches international journalism at the University of Arizona. His essay "Earth Without People" ("Discover "magazine, February 2005), on which "The World Without Us" expands, was selected for "Best American Science Writing 2006."
or
Not Currently Available for Direct Purchase