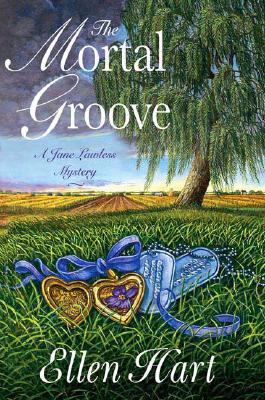 The Mortal Groove (Hardcover)
Minotaur Books, 9780312349455, 368pp.
Publication Date: December 10, 2007
Other Editions of This Title:
Paperback (11/11/2008)
* Individual store prices may vary.
Description
Minneapolis restaurateur and amateur sleuth Jane Lawless is in the middle of ringing in the New Year the best way she knows how—with her family, friends, and some excellent champagne—when the biggest financial backers in Minnesota politics break up the party with a little backroom proposition for her father: How'd he like to be the state's next governor?
Flattered, Ray Lawless, a retired defense attorney, agrees to run, and the latecomer's sprint to the state capital is going great until reporters and opponents start digging up the kind of dirt that is more valuable than gold out on the campaign trail. He and his family are fair game, but worse than that, so are the men running his campaign. Their secrets, involving the mysterious death of a young woman, have been buried since the summer they all came home from Vietnam. Unfortunately for Jane and her father, those secrets won't stay that way for long.
The Mortal Groove, the newest addition to Lambda and Minnesota Book Award--winning author Ellen Hart's multilayered Jane Lawless series, is a haunting tale of dark secrets that is sure to satisfy.
About the Author
ELLEN HART, "a top novelist in the cultishly popular gay mystery genre" ("Entertainment Weekly"), is the author of fourteen previous mysteries featuring Jane Lawless. She lives in Minneapolis, Minnesota.
Praise For The Mortal Groove…
Praise for Ellen Hart
"Jane Lawless and her trusty sidekick, Cordelia Thorn, are the most refreshing, entertaining, and cerebrally stimulating duo since Rex Stout's unbeatable combo of Nero Wolfe and Archie Goodwin."
--Baltimore Alternative
"Pitting sib against sib in a deadly game, the fourteenth Lawless mystery gets highly dramatic."
--Booklist on Night Vision
"Hart masterfully whips these intrigues together with her sleuths' interesting non-mystery lives… to add a fine sauce to a hearty, Minneapolis-flavored mystery dish."
--Rocky Mountain News on The Iron Girl
"Jane Lawless is back, causing fans of Hart's long-running series to cheer…. Hart keeps us turning the pages as she cleverly shows past sins contaminating current lives."
--Booklist on An Intimate Ghost
"Incorporating societal ills torn from the headlines, Hart bares the weaknesses in her well-realized characters as well as their strengths.… [A] spunky page-turner."
--Publishers Weekly on An Intimate Ghost
or
Not Currently Available for Direct Purchase