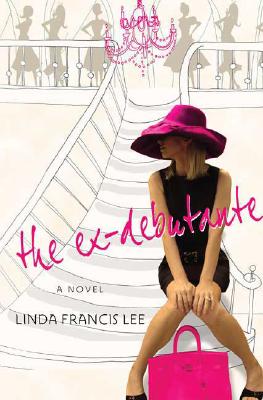 The Ex-Debutante (Hardcover)
St. Martin's Press, 9780312354961, 352pp.
Publication Date: April 1, 2008
* Individual store prices may vary.
or
Not Currently Available for Direct Purchase
Description
When Carlisle Wainwright Cushing left her native Texas to start a new life in Boston, she had no regrets. The former Texas debutante, who never felt at home in her Southern skin, had found liberation--or so she thought. Until the day she gets an urgent call from her mother, reporting that: one, the Symphony Association Debutante Ball, which Carlisle's family has sponsored for years, is about to be called off; Two, her mother's divorce has the whole town talking; And three, the family's good name is at stake and Carlisle is the only one who can fix it all. So Carlisle takes a leave of absence from her law firm and goes to Texas to help. Her fiance, who has no idea she's an heiress, can't know that she's organizing the ball, handling the dramas of the girls involved, settling her mother's suit--and coming face to face with the true love of her life, whom she ran out on when she left Texas. Her trip home challenges Carlisle's sense of herself and brings the pieces of her past togther, so that when she finally re-meets the man of her dreams, she's in a perfect place to tempt fate.
About the Author
Bestselling author of nineteen novels LINDA FRANCIS LEE is a former Texas Debutante who has high hopes that all photos of the experience are long gone. She currently lives in New York City with her husband where she is at work on her next novel.
Praise For The Ex-Debutante…
Praise for THE EX-DEBUTANTE by Linda Francis Lee
"Original with fresh sparks of wit, Lee offers a story about the importance of family, unconditional love and looking beyond the false surface of perfection. The Ex-Debutante battles the impossible need to both leave home and return home—and in the process she teaches us something about the grace of looking beyond image and embracing the messy imperfections of love, family and home." –Patti Callahan Henry, bestselling author of Between the Tides
"I adored The Ex-Debutante and seriously read it in one don't-interrupt-me-on-penalty-of-death sitting. Linda's voice is so lively and vibrant and fun—and the story was completely compelling." –Beth Harbison, bestselling author of Shoe Addicts Anonymous
"The Ex-Debutante is fun, witty and totally fabulous." –Rachel Gibson, New York Times bestselling author of Tangled Up in You
Praise for
The Devil in the Junior League
"Not even the requisite happy ending can blunt Lee's deliciously sharp jabs at Texas blue bloods." –
Entertainment Weekly
(Grade: A-) "Lee's details about how the blue-blood women dress, talk, decorate, entertain and conduct themselves...keep the pages turning." –
USA Today
"Wickedly funny." –
Booklist
Advertisement