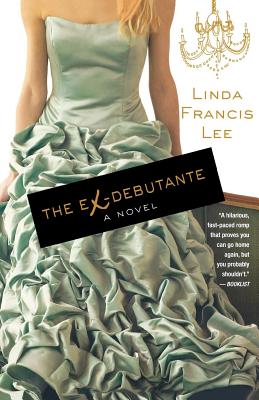 The Ex-Debutante (Paperback)
A Novel
St. Martin's Griffin, 9780312354985, 352pp.
Publication Date: March 3, 2009
* Individual store prices may vary.
Description
When Carlisle Wainwright Cushing, of the old-moneyed Texas Wainwrights, moved to Boston three years ago to work at one of the city's most prestigious divorce law firms, she thought she had escaped the high society she'd grown up in – after all, no one in Boston, not even her fiancé, knew she was an heiress. But now, Carlisle has been lured back to Texas to deal with her mother's latest divorce and the family-sponsored 100th annual debutante ball, which is on the verge of collapse. She's afraid she'll never get back to Boston, at least with her reputation intact, especially when good 'ole Southern boy Jack Blair shows up on the opposite side of the divorce court, making her wonder if he's going after her mother in the proceedings--or her.
Carlisle's trip home challenges her sense of who she really is and forces her to face her family's secrets. Funny, smart, and poignant, The Ex-Debutante is a story about the risks one woman must take if she stands a chance of finding herself, real love, and her place in that crazy thing we call family.
About the Author
LINDA FRANCIS LEE is a native Texan now living on the Upper West Side of Manhattan, steps from the Dakota Apartment Building. Linda's writing career began in college when she published her first article. But after graduating she was sidetracked from writing when she was offered a job teaching probability and statistics. Later she found her way back to her first love, and the Atlanta Journal Constitution called her breakout novel, Blue Waltz, "absolutely stunning." Now the author of more than twenty books that are published in sixteen countries around the world, when Linda isn't writing she loves to run in Central Park and spend time with her husband, family, and friends.
Praise For The Ex-Debutante: A Novel…
"Lee once again demonstrates her trademark wit in this hilarious, fast-paced romp that proves you can go home again, but you probably shouldn't." —Booklist
"Carlisle's trials—in the courtroom and out—teach her to appreciate her family and her community." —Kirkus
"I adored The Ex-Debutante and seriously read it in one don't-interrupt-me-on-penalty-of-death sitting. Linda's voice is so lively and vibrant and fun-and the story was completely compelling." —Beth Harbison, bestselling author of Shoe Addicts Anonymous
"The Ex-Debutante is fun, witty and totally fabulous." —Rachel Gibson, New York Times bestselling author of Tangled Up in You
"Linda Francis Lee serves up heaps of delicious bon mots to split your sides. This is one debutante ball to which you'll want to show up unfashionably early so as not to miss a single page." —Saira Rao, author of The Chambermaid
"Original with fresh sparks of wit, Lee offers a story about the importance of family, unconditional love and looking beyond the false surface of perfection." —Patti Callahan Henry, bestselling author of Between the Tides