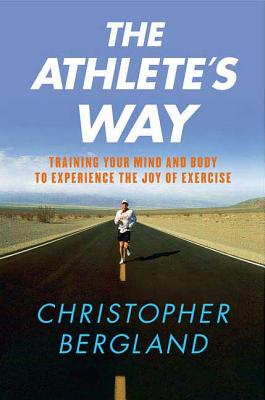 The Athlete's Way: Training Your Mind and Body to Experience the Joy of Exercise (Paperback)
Training Your Mind and Body to Experience the Joy of Exercise
Griffin, 9780312355876, 353pp.
Publication Date: June 10, 2008
Description
""The Athlete's Way" is amazingly informative and complete with a program to get and keep you off the couch. Bravo, for another exercising zealot who has written a book that should be read on your elliptical or stationary bike. He pushed me to go farther on a sleepy Sunday."
- John J. Ratey, M.D., author of "Spark: The Revolutionary New Science in Exercise" and the Brain, and co-author of "Driven to Distraction.
About the Author
Christopher Bergland is a Manhattan-based world-class endurance athlete. He holds a Guiness World Record for treadmill running (153.76 miles in 24 hours) and has won the longest nonstop triathalon in the world three times. He completed The Triple Ironman, a 7.2 mile swim, 336-mile bike, followed by a 78.6-mile run (done consecutively) in a record breaking time of 38 hours and 46 minutes. He directs the triathalon program at Chelsea Piers and has been sponsered by Kiehl's since 1996. He has been featured in dozens of TV, magazine, and newspaper articles including CNN, PBS, ABC, CBS, Fox, Men's Journal, ESPN magazine, and the L.A. Times. He currently runs a Speciality Sporting goods shop in New York City called "JackRabbit Sports."
Advertisement