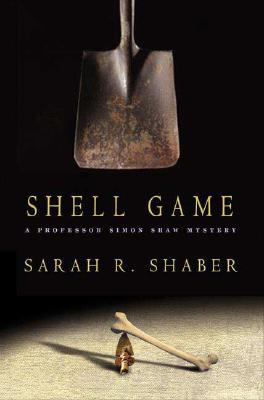 Shell Game: A Professor Simon Shaw Mystery (Hardcover)
A Professor Simon Shaw Mystery
Minotaur Books, 9780312356026, 224pp.
Publication Date: March 6, 2007
* Individual store prices may vary.
or
Not Currently Available for Direct Purchase
Description
Professor Simon Shaw, Pulitzer Prize winner and sometime sleuth, encounters his oldest corpse yet: Uwharrie Man, who died fourteen thousand years ago on the banks of Badin Lake in North Carolina. But Uwharrie Man isn't the murder victim in Simon's latest case. That victim is Simon's closest friend, archaeologist David Morgan. Simon is convinced that David died because he came between factions struggling for control of Uwharrie Man's bones---the Lumbee Indian Nation, who want to rebury the skeleton, and the archaeologists, who want to study and display it.
Tension escalates as the Lumbee insist that Uwharrie Man is Native American, while the archaeologists suspect he was Caucasian and push for the opportunity to investigate further. Simon's colleague in detection, police sergeant Otis Gates, disagrees with Simon's theory about David's death, straining their friendship to its limits and leaving Simon to hunt for the killer alone.
Adding to Simon's burdens, he has been chosen to be the executor of David's will and must deal with Morgan's difficult sister, who is Gates's prime suspect. Throughout, Simon single-mindedly pursues his friend's killer, whose identity shocks everyone, Simon most of all.
Shell Game is Shaber's best entry yet in a solid and always delightful academic cozy series.
About the Author
Sarah R. Shaber's first book, "Simon Said, " won the St. Martin's Press/Malice Domestic Contest for Best First Traditional Mystery Novel. She lives in Raleigh, North Carolina, with her family.
Advertisement