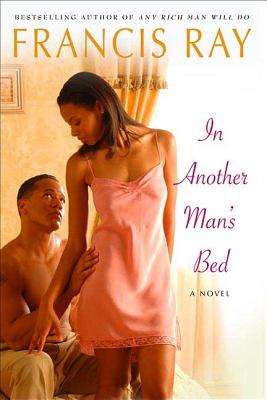 In Another Man's Bed (Paperback)
A Novel (Invincible Women Series #3)
St. Martin's Griffin, 9780312356132, 352pp.
Publication Date: February 6, 2007
* Individual store prices may vary.
Description
When Justine Crandall walks in on her husband of six years with another woman, she flees their home, declaring he'll never see her again. And her wish almost comes true when his car careens off a cliff in his pursuit of her. Hours later she finds herself in a hospital, faced with a terrible choice. Will she disconnect his life support because he was a liar and a cheat or because it's the humane thing to do? Or…should she keep faith that he'll revive from his coma? In the meantime, an old love reappears making the decision even more difficult, pitting her heart against her conscience. Justine finds that soon she must choose: be with a man who truly loves her and puts her first, or honor her marriage vows.
About the Author
Francis Ray (1944-2013) is the New York Times bestselling author of the Grayson novels, the Falcon books, the Taggart Brothers, and Twice the Temptation, among many other books. Her novel Incognito was made into a movie aired on BET. A native Texan, she was a graduate of Texas Woman's University and had a degree in nursing. Besides a writer, she was a school nurse practitioner with the Dallas Independent School District. She lived in Dallas. "Francis Ray is, without a doubt, one of the Queens of Romance." --Romance Review