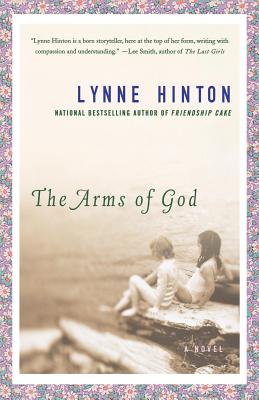 The Arms of God (Paperback)
A Novel
St. Martin's Griffin, 9780312361617, 272pp.
Publication Date: October 31, 2006
Other Editions of This Title:
Hardcover (10/20/2005)
* Individual store prices may vary.
Description
Alice is making her daughter dinner when her mother Olivia, who left her at a day care center when she was four, appears at her door. Alice has learned almost nothing about Olivia, when suddenly Olivia dies, leaving Alice to sift through her belongings. As she pieces together her mother's life, Alice learns how a woman can become so desperate that she leaves her child-- and so courageous that she finds her again.
Not since her bestselling book The Friendship Cake has Hinton created characters who are so filled with heartache and fragile hope.
About the Author
LYNNE HINTON is a writer and journalist. She is the New York Times bestselling author of Friendship Cake, Hope Springs and Forever Friends (The Hope Springs Trilogy), among other books, and writes a monthly column for The Charlotte Observer. She lives in New Mexico, where serves as pastor of St. Paul's United Church of Christ in New Mexico.
Praise For The Arms of God: A Novel…
"A memorable story, full of the huge American themes of race, class and sex." —Washington Post
"Beautifully written and captivating from the very first line, The Arms of God is one of Lynne Hinton's best novels yet." —Michael Morris, author of Slow Way Home
"Everyone who has read and enjoyed Lynne Hinton's books will love The Arms of God. This lovely book will add to her roster of fans. Moving and touching and everything a good book should be." —Philip Gulley, author of The Harmony Series
"Lynne Hinton has gifted us with a wondrous novel. Sit at the feet of her characters and learn from them. Love and grief, truth and courage bloom wildly in the garden of their lives. Read this book slowly like a prayer book." —Macrina Wiederkehr, author of Gold in Your Memories
"Like a river that whispers, beckons, conjures, and then swallows, The Arms of God seduces us into a spiraling dry ocean of sorrow, reverence, bittersweet remembrance, and unconditional love and shows us the many faces and languages of grace. Lynne Hinton picks up every nuance, color, taste, whisper, and sigh of ache and redemption and serves us a feast of holiness." —Jaki Shelton Green, author of Singing a Tree into Dance