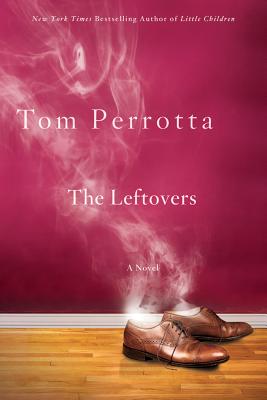 The Leftovers (Paperback)
A Novel
St. Martin's Griffin, 9780312363550, 384pp.
Publication Date: May 22, 2012
Other Editions of This Title:
Digital Audiobook (8/29/2011)
Paperback (6/10/2014)
Hardcover (8/30/2011)
CD-Audio (8/30/2011)
Paperback, Chinese (7/3/2014)
Paperback (8/1/2012)
Paperback (3/1/2012)
Other (12/1/2012)
Hardcover, Large Print (11/1/2011)
* Individual store prices may vary.
September 2011 Indie Next List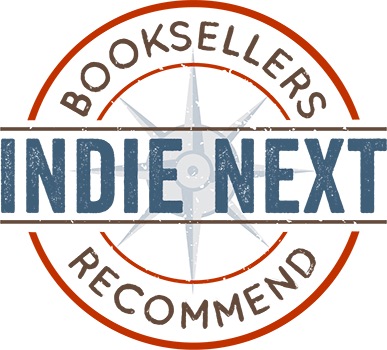 "Perrotta's latest describes an apocalyptic event known as the Sudden Departure. In the middle of an ordinary day, millions of people around the world have disappeared. 'It's not the rapture!' cried the Christians left behind, as Jews, Muslims, Hindus, Buddhists, and atheists also disappeared. Using the event as a prism through which to view the residents of a small suburban town who must cope with their losses, understand the inexplicable, and move on with their lives, Perrotta employs his trademark humor and invites the reader to suspend disbelief and get to know and love the Leftovers."
— Ellen Burns, Books On The Common, Ridgefield, CT
View the List
Description
A New York Times Notable Book for 2011
A Washington Post Notable Fiction Book for 2011
The New York Times bestseller now in paperback—A thought-provoking engrossing novel about love, connection, and loss from the author of The Abstinence Teacher and Little Children

What if your life was upended in an instant? What if your spouse or your child disappeared right in front of your eyes? Was it the Rapture or something even more difficult to explain? How would you rebuild your life in the wake of such a devastating event? These are the questions confronting the bewildered citizens of Mapleton, a formerly comfortable suburban community that lost over a hundred people in the Sudden Departure. Kevin Garvey, the new mayor, wants to move forward, to bring a sense of renewed hope and purpose to his traumatized neighbors, even as his own family disintegrates. His wife, Laurie, has left him to enlist in the Guilty Remnant, a homegrown cult whose members take a vow of silence but haunt the town's streets as "living reminders" of God's judgment. His son, Tom, is gone, too, dropping out of college to follow a crooked "prophet" who calls himself Holy Wayne. Only his teenaged daughter, Jill, remains, and she's definitely not the sweet "A" student she used to be.
Through the prism of a single family, Perrotta illuminates a familiar America made strange by grief and apocalyptic anxiety. Tom Perrotta's The Leftovers is a powerful and deeply moving book about regular people struggling to hold onto a belief in their futures.
About the Author
Tom Perrotta is the author of several works of fiction: Bad Haircut, The Wishbones, Election, and the New York Times bestselling Joe College and Little Children. Election was made into the acclaimed 1999 movie directed by Alexander Payne and starring Matthew Broderick and Reese Witherspoon. Little Children was released as a movie directed by Todd Field and starring Kate Winslet and Jennifer Connelly in 2006, and for which Perrotta received Golden Globe and Academy Award nominations for best screenplay. He lives outside of Boston, Massachusetts.
Praise For The Leftovers: A Novel…
"The Leftovers is, simply put, the best Twilight Zone episode you never saw." —Stephen King, New York Times Book Review
"[Perrotta's] most mature, absorbing novel, one that confirms his development from a funnyman to a daring chronicler of our most profound anxieties and human desires...Leavened with humor and tinged with creepiness, this insightful novel draws us into some very dark corners of the human psyche." —Washington Post
"[Perrotta's] most ambitious book to date....The premise is as simple as it is startling (certainly for the characters involved). The novel is filled with those who have changed their lives radically or discovered something crucial about themselves, as radical upheaval generates a variety of coping mechanisms. Though the tone is more comic than tragic, it is mainly empathic, never drawing a distinction between "good" and "bad" characters, but recognizing all as merely human--ordinary people dealing with an extraordinary situation." —Kirkus Reviews (starred)
"Ever since Little Children, Tom Perrotta has been a master chronicler of suburban ennui, but he takes things to a new level with his wry, insightful, unputdownable novel The Leftovers...Profoundly entertaining...The Leftovers brims with joy, hilarity, tenderness and hope." —Marie Claire
"An engrossing read." —People
"The Leftovers is sort of an 'Our Town' for End Times. Tom Perrotta, our Balzac of the burbs, has come up with a wild premise for his engaging, entertaining new novel. Suddenly, a huge number of people vanish from this earth. The only explanation is that The Rapture has occurred...He narrows his affectionate and gently satiric focus to the middle-American village of Mapleton and shows us a bunch of folks trying to get on with their lives...The novel intertwines these stories at a graceful pace in prose so affable that the pages keep turning without hesitation. With Perrotta at the controls, you buy the set-up and sit back as he takes off." —Chicago Sun Times
"Perrotta combines absurd circumstance and authentic characters to wondrous effect, turning his story into a vivid exploration of what we believe, what matters most, and how, if untethered, we move on...Perrotta treats his characters with sympathy and invites the reader to do the same." —Seattle Times
"In his provocative new novel Tom Perrotta dives straight into our unease...it's a gentle, Perrotta-esque go at sci-fi, without any mangled bodies or bombed-out buildings; it's a realistic novel built on a supernatural foundation." —Boston Globe
"Perrotta's gift is his ability to infuse satire with warmth, to find significance in the absurd. It's easy to mock extreme forms of religious expression. It's harder to find their meaning and application. Perrotta does both in this rich and oddly reassuring read." —More Magazine
"The best book about the Rapture since the New Testament." —"The Bullseye" in Entertainment Weekly
"Start with what the author calls a Rapture-like phenomenon, mix in some suburban angst, and poof: All other apocalyptic fiction gets blown away." —O, The Oprah Magazine (selected as one of the Best Fiction titles of 2011)
Coverage from NPR