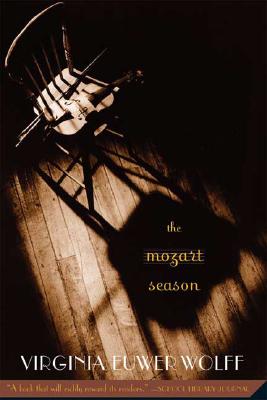 The Mozart Season (Paperback)
Square Fish, 9780312367459, 272pp.
Publication Date: July 10, 2007
Other Editions of This Title:
Paperback (4/1/2000)
* Individual store prices may vary.
Description
"Remember, what's down inside you, all covered up—the things of your soul. The important, secret things . . . The story of you, all buried, let the music caress it out into the open."
When Allegra was a little girl, she thought she would pick up her violin and it would sing for her—that the music was hidden inside her instrument.
Now that Allegra is twelve, she believes the music is in her fingers, and the summer after seventh grade she has to teach them well. She's the youngest contestant in the Ernest Bloch Young Musicians' Competition.
She knows she will learn the notes to the concerto, but what she doesn't realize is she'll also learn—how to close the gap between herself and Mozart to find the real music inside her heart.
The Mozart Season includes an interview with author Virginia Euwer Wolff.
About the Author
Virginia Euwer Wolff is an accomplished violinist and former elementary school and high school English teacher. Her first book for young readers, Probably Still Nick Swansen, was published in 1988 and won both the International Reading Association Award and the PEN-West Book Award. Since then she has written several more critically acclaimed young adult novels, earning more honors, including the National Book Award for True Believer, as well as the Golden Kite Award for Fiction and the Jane Addams Book Award for Children's Books that Build Peace. Her books include Make Lemonade, The Mozart Season, This Full House and Bat 6. She lives in Oregon.
Praise For The Mozart Season…
"It is a pleasure to have a novel of ideas for young adults that describes the delicate dance between honoring traditions of the past and being your own person in the present." —Publisher's Weekly
"A book that will richly reward its readers." —School Library Journal
"Her season of discovery--of Mozart, her own roots, and the creative balance between life's traumas and trivia--marks a fine achievement." —Kirkus Reviews