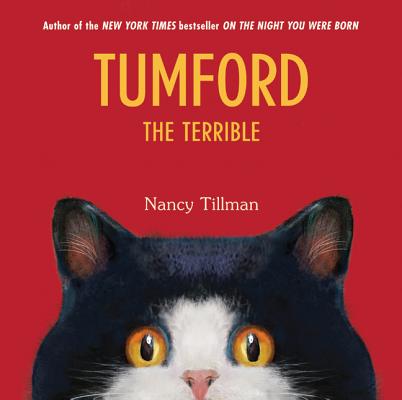 Tumford the Terrible (Hardcover)
Feiwel & Friends, 9780312368401, 32pp.
Publication Date: May 24, 2011
Description
Tumford isn't really a terrible cat. He just has a way of finding mischief tracking dirt into the house, knocking over breakable things, and disrupting fancy parties. But even though he feels bad, he has a hard time saying, "I'm sorry." Will the fact that his owners love him, no matter what, help Tummy say the magic words?
About the Author
Nancy Tillman is the author and illustrator of the New York Times best-selling picture book On the Night You Were Born and its companion journal, The Wonder of You: A Book for Celebrating Baby's First Year. Her other books include Wherever You Are: My Love Will Find You and The Spirit of Christmas. A former advertising executive, Tillman now writes and illustrates full-time. She lives in Tualatin, Oregon.
Praise For Tumford the Terrible…
Praise for Wherever You Are, My Love Will Find You:
"The illustrations that flow across each page of this tale are every bit as beautiful as the message: Never doubt that you're number one with Mom." —Parenting: Early Years
"Encourages an adult and child to snuggle affectionately together with a book is undeniable and may make this just the balm the doctor (or librarian) ordered." —Booklist
"Parents and grandparents with a sweet tooth will likely lap up the latest in Tillman's string of sentimental favorites." —Kirkus Reviews
"[Tillman] has an unerring instinct for dramatic composition--in these pages, readers get the sense of spying on a secret world--and her potent combination of unapologetic sentiment, fantasy, photorealism, and painterliness has an undeniable allure." —Publishers Weekly
"Oh, to be the lucky child whose parent reads Wherever You Are, My Love Will Find You aloud…Wherever You Are, My Love Will Find You is the book you want to give to whomever you love; it would make a memorable birthday, holiday or 'just because' gift, and it is sure to be treasured." —BlogCritics.org
Praise for On the Night You Were Born:
"This is one of those rare baby books that should make both skeptics and sentimentalists of all ages happy."—Publishers Weekly
"A beautiful tribute to the uniqueness of every child."—Kirkus Reviews
"Many parents will welcome this opportunity to tell their children how special and loved they are."—Booklist
Praise for It's Time to Sleep, My Love:
"As in On the Night You Were Born, the words directly address a young listener with comforting, fanciful imagery. . . . culminating in a final scene of a sleeping child in a floating bed under a watchful moon, this gentle, tender offering will buoy children with its strong messages of safety and love."—Booklist
"A luxuriant bedtime retreat for children and parents alike."—Kirkus Reviews
Advertisement