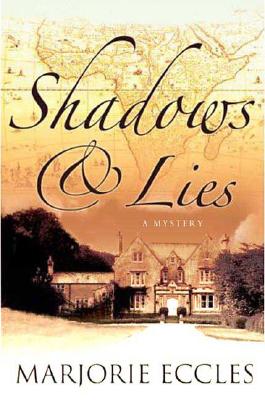 Shadows & Lies (Hardcover)
Minotaur Books, 9780312368968, 336pp.
Publication Date: August 7, 2007
* Individual store prices may vary.
Description
Following the huge success of The Shape of Sand, shortlisted for the CWA Historical Dagger award, comes this dramatic story of love, war, and intrigue.
It is the year 1910 and the bloodstained body of an unknown woman is found on the grounds of Sir Henry Chetwynd's Shropshire estate. A reluctant heir to the estate, Sebastian Chetwynd is already battling with divided loyalties: his ambition for a career of his own and his father's expectation that he follow in his footsteps, and his duty to marry for money when he is in love with Louisa, a student doctor and supporter of women's rights.
Unknown to the Chetwynds, there is Hannah, living in London, who has lost her memory of everything that happened in the dozen years previous to a serious accident. In an attempt to unravel her past, Hannah writes down the story of her life as far as she can remember it. As she reaches out to grasp and piece together the fragments of those missing years, it seems that the ongoing murder investigation in Shropshire could hold the key.
Switching between troubled South Africa in the last years of the nineteenth century and the murder in England ten years later, Marjorie Eccles's delicate narrative reveals the lies and deceptions that have lain beneath the veneer of polite Edwardian society.
About the Author
Marjorie Eccles was born in Yorkshire and spent much of her childhood there and on the Northumbrian coast. She is the recipient of the Agatha Christie Short Story Styles Award. A keen gardener, she lives with her husband in Hertfordshire.
or
Not Currently Available for Direct Purchase