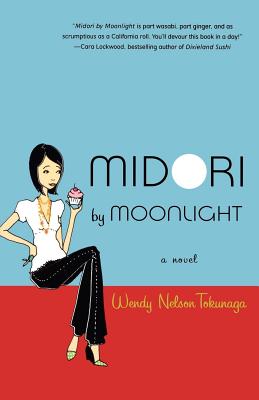 Midori by Moonlight (Paperback)
Griffin, 9780312372613, 246pp.
Publication Date: September 5, 2000
Description
Midori Saito's dream seems about to come true. Too independent for Japanese society, Midori is a young woman who has always felt like a stranger in her native land. So when she falls in love with Kevin, an American English teacher, she readily agrees to leave home and start a new life with him in San Francisco--as his fiancee. Kevin seems to be the perfect man. That is, until he dumps her for his blonde ex-fiancee, whom Midori never even knew existed. Midori is left on her own, with just a smattering of fractured English, not much cash, and a fiancee visa set to expire in sixty days. Unable to face the humiliation of telling her parents she's been jilted, and not wanting to give up on her "American Dream," Midori realizes she's in for quite a challenge. Her only hope is her new acquaintance (and potential landlord) Shinji, a successful San Francisco graphic artist and amateur moon gazer who fled Japan after a family tragedy. And eventually, Midori surprises even herself as she proves she will do almost anything to hang on to her dream of a new life.
About the Author
WENDY NELSON TOKUNAGA's short stories have appeared in The Abiko Literary Quarterly Review, The Plaza, The Timberlake Review, and Yomimono, among others. She lives in San Francisco with her Japanese-born surfer-dude husband Manabu Tokunaga.
Praise For Midori by Moonlight…
"Midori By Moonlight is part wasabi, part ginger, and as scrumptious as a California roll. You'll devour this book in a day!"
–Cara Lockwood, bestselling author of Dixieland Sushi
"A delightful fusion of East meeting West, as if Banana Yoshimoto and Meg Cabot got together to create a romantic comedy." –Lauren Baratz-Logsted, author of Vertigo
"Midori is endearing, feisty, and funny: the novel is a delight." –Ellen Sussman, editor of Bad Girls and author of On a Night Like This.
"Shedding light on Japanese culture and modern dating, relating, and living woes, Tokunaga blends both with an insider's eye for nuance and a real love for her characters. Delightfully sweet, just like Midori." –Margo Candela, author of Life Over Easy:
Advertisement