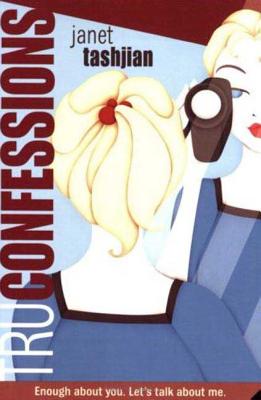 Tru Confessions (Paperback)
St. Martin's Press, 9780312372736, 174pp.
Publication Date: October 16, 2007
* Individual store prices may vary.
Description
Wish #1: To have my own television show.
Wish #2: For Eddie to be un-handicapped. (Eddie is my twin Brother.)
Wish #3: I don't really want anything else this year (except maybe to go out with Billy Meier).
Do wishes really come true? When Trudy Walker sees the ad from the local cable station, she truly believes they do. The station is looking to air demo tapes of shows created by and for teens. This could be Tru's big Break
But lately Tru is distracted by Wish #2. She spends hours researching cures for Eddie online and filming his daily routine. If Tru becomes a star―if she just grows up―will she outgrow Eddie? Can she pursue her dreams and still be true to herself? Or is it all just wishful thinking
About the Author
Janet Tashjian is the author of acclaimed books for young adults, including The Gospel According to Larry, Vote for Larry, Fault Line, Multiple Choice and My Life as a Book. Disney adapted Tru Confessions into a television movie starring Clara Bryant and Shia LaBeouf. Tashjian studied at the University of Rhode Island and Emerson College. She lives in Needham, Massachusetts, with her family.
Praise For Tru Confessions…
"[Readers] will laugh their way through Tru's poignant and clever take on everyday life."—Publishers Weekly, Starred Review
"Fast and funny first-person novel."—Booklist
"This warm, funny debut has well-developed characters and a fast-moving plot."—Kirkus Reviews