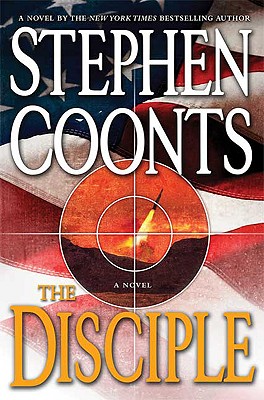 The Disciple (Hardcover)
St. Martin's Press, 9780312372835, 368pp.
Publication Date: December 8, 2009
* Individual store prices may vary.
Description
In this new novel by the New York Times bestselling author, Stephen Coonts, Iran is weeks away from acquiring nuclear weapons and has every intention of using them to strike first— only Tommy Carmellini and Jake Grafton can stop a nuclear nightmare
Iran is much closer to having operational nuclear weapons than the CIA believes, and Iran's president, Mahmoud Ahmadinejad, has a plan. Iran will become a martyr nation, and Ahmadinejad will lead the united Muslims of the world in a holy war against the non-believers. But the Americans have a secret weapon in a group of Iranian dissidents, including a brother and sister determined to avenge the death of their beloved grandfather at the hands of the religious police. They are funneling information to Carmellini. They want to stop the attack before their leader launches a new world war. But will the U.S. government believe the information they are providing, and can the Americans prevent the Israelis from taking matters into their own hands, which could prove disastrous? Returning to the kind of military and espionage story that made
Cuba
one of his most successful novels, Coonts weaves an unforgettable tale of men and women at war, with the sort of dramatic military action and undercover technology for which Coonts is known.
About the Author
STEPHEN COONTS is the author of fifteen "New York Times "bestselling books. A former naval aviator and Vietnam combat veteran, he is a graduate of West Virginia University and the University of Colorado School of Law. He and his wife reside in Colorado.
Praise For The Disciple…
"[A] nail-biting near-future thriller… Hardly a page passes without nerve-stretching tension or flat-out action. One can only hope the U.S. president, the head of the CIA and the Israeli prime minister will have this book on their nightstands for easy reference in case fiction turns to reality, an all-too-real possibility as evidenced by recent headlines." —Publishers Weekly
or
Not Currently Available for Direct Purchase