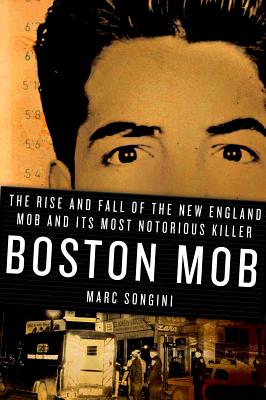 Boston Mob: The Rise and Fall of the New England Mob and Its Most Notorious Killer (Hardcover)
The Rise and Fall of the New England Mob and Its Most Notorious Killer
St. Martin's Press, 9780312373634, 369pp.
Publication Date: July 29, 2014
* Individual store prices may vary.
or
Not Currently Available for Direct Purchase
Description
The New England Mafia was a hugely powerful organization that survived by using violence to ruthlessly crush anyone that threatened it, or its lucrative gambling, loansharking, bootlegging and other enterprises. Psychopathic strongman Joseph "The Animal" Barboza was one of the most feared mob enforcers of all time, killing as many as thirty people for business and pleasure.
From information based on newly declassified documents and the use of underworld sources, "Boston Mob" spans the gutters and alleyways of East Boston, Providence and Charlestown to the halls of Congress in Washington D.C. and Boston's Beacon Hill. Its players include governors and mayors, and the Mafia Commission of New York City. From the tragic legacy of the Kennedy family to the Winter Hill-Charlestown feud, the fall of the New England Mafia and the rise of Whitey Bulger, Mark Songini's "Boston Mob "is a saga of treachery, murder, greed, and the survival of ruthless men pitted against legal systems and police forces.
About the Author
MARC SONGINI is a Boston-area journalist whose work has appeared in the Boston Herald, the Boston Globe and numerous other major publications. He is also the acclaimed author of The Lost Fleet, a chronicle of Yankee whaling and disaster at sea.
Advertisement