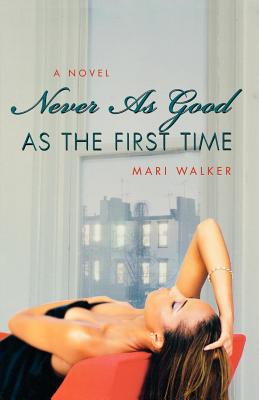 Never As Good As the First Time (Paperback)
St. Martin's Griffin, 9780312375423, 304pp.
Publication Date: April 1, 2008
* Individual store prices may vary.
Description
For years Samai Collins has been a faithful Christian, devoted wife and loving mother. But suddenly she finds herself in the middle of a nasty divorce from her minister husband and struggling to find a job, with almost no work skills, in order to support her three children. As Samai tries to get back on her feet, loneliness and the deep longing for a man's touch cause her to stumble in her spiritual beliefs.
Then an old high school crush reappears and Samai's life takes a wild new turn. She is seduced completely by Zane Blackmon's passion and zest for life and soon finds herself being led down a dark path that she never knew existed. An underworld of drugs threatens her life and the lives of her three children. But is love...and just a little bit of faith enough to save them all?
About the Author
Mari Walker is the author of Never As Good As the First Time and Not Quite What It Seems. She spends her spare time freelance writing, editing, and advising aspiring writers on creative writing techniques. Mari resides in Ohio where she is currently working on her next novel.
Praise For Never As Good As the First Time…
"Mari Walker's fresh new voice brings an era to life with a style as enthralling as it is entertaining." —Solomon Jones, Essence bestselling author of C.R.E.A.M.
"Never As Good As The First Time is a fascinating novel...Readers will no doubt have a hard time putting this intriguing book down." —Books2Mention Magazine