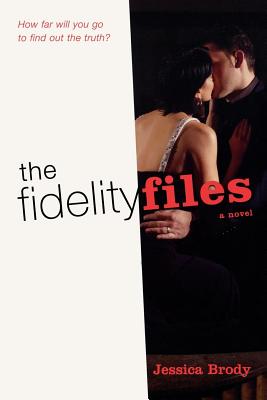 The Fidelity Files
A Novel
Paperback

* Individual store prices may vary.
Description
A beautiful L.A. woman goes undercover as a "fidelity inspector" to find out who's faithful and who's not in this dazzling commercial debut.

Working under the code name Ashlyn, Jennifer Hunter is hired by suspicious wives and girlfriends to conduct her infamous "fidelity inspection" on the men in their lives. Between bachelor parties and business trips, "Ashlyn" has successfully exposed hundreds of unfaithful men. Of course, she never actually sleeps with any of them; she tests for an intention to cheat only. But Jen's double life starts to take its toll and her friends suspect that the reason she hasn't had a date in two years is more complicated than the demands of her supposed "investment banking" career. And when a suspicious email surfaces with her picture on it warning men of her real motives, Jen fears that her secret identity is in danger of being uncovered. Plus, her best friend Sophie now plans to hire "Ashlyn" for an inspection of her own! Just when it seems like nothing is going her way, Jen meets sexy, sophisticated Jamie Richards. She knows there's no room for romance in her life, but she finds herself more and more drawn to him. It doesn't take long to realize it's time to retire Ashlyn for the sake of true love but not before taking on one last assignment--a job which will change everything.
St. Martin's Griffin, 9780312375461, 432pp.
Publication Date: June 10, 2008
About the Author
Jessica Brody knew from a young age that she wanted to be a writer. She started "self-publishing" her own books when she was seven years old, binding the pages together with cardboard, wallpaper samples and electrical tape. Brody graduated from Smith College in 2001 with a double major in Economics and French and a minor in Japanese. She went to work for MGM Studios as a Manager of Acquisitions and Business Development, and then, in 2005, she quit her job to follow her dream of becoming a published author. Brody is the author of two novels for adults--The Fidelity Files and Love Under Cover--and the young adult novels The Karma Club and My Life Undecided. Jessica's books are published in over ten foreign countries including the U.K., France, Germany, Czech Republic, Russia, Brazil, China, Portugal, and Taiwan. She now works full time as a writer and producer, and currently splits her time between Los Angeles and Colorado.