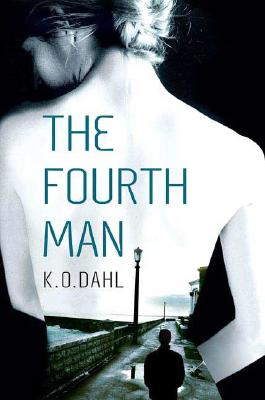 The Fourth Man
Hardcover

* Individual store prices may vary.
Other Editions of This Title:
Paperback (3/3/2009)
Description
Internationally renowned author Kjell Ola Dahl has attained cult status in his home country of Norway with his sharp, riveting bestsellers. Now, with his gripping and intelligent novel The Fourth Man, the master of Norwegian crime writing is crossing the Atlantic.

In the course of a routine police raid, Detective Inspector Frank Frølich of the Oslo Police saves Elizabeth Faremo from getting inadvertently caught in the crossfire. Some weeks later, Frølich coincidentally runs into her again—but their ensuing affair is no accident. By the time he learns that she is no stranger—but rather the sister of a wanted member of a larceny gang—it is already too late.

In the middle of one night, Frølich receives a call that a young guard has been killed in the course of a robbery. Scrambling to respond, he realizes that Elizabeth is no longer in his bed. In a turn of events cryptic, erotic, and complex, he finds himself a prime murder suspect and under the watch of his doubting colleagues. Led through the dark underworld of Oslo, Frølich must find out if he is being used . . . before his life unravels beyond repair.

The Fourth Man is a sexy, fast-paced psychological thriller that puts a modern twist on the classic noir story of the femme fatale. K.O. Dahl has crafted a dark, poetic, and incredibly complex crime novel for his US debut—the first in a series of detective novels from this rising international mystery star.
Praise For The Fourth Man…
International Praise for K.O. Dahl and The Fourth Man:

"A Norwegian Mankell." --Norra Vasterbotten (Sweden)

"I have read many clever and thrilling crime novels through my life, but often they have nothing to do with real life. If I don't believe in them, they don't impress me. But when K.O. Dahl tells his stories, I believe every single word." --Karin Fossum, author of The Indian Bride

"An absorbing study of sexual enthrallment, dogged police work and a harrowing twist or two: Fans of procedurals…will snap this one up." --Kirkus

"Recommend to fans of Karin Fossum and Kjell Eriksson. Dahl is a formidable talent whose books may well become as popular in the US as in Norway." --Booklist

"A crime master of style... Dahl's original trait, the rich language, is here fully developed. He is perhaps the most literary of our crime writers. He fully masters the use of images and re-takes that serve to emphasize and strengthen the text, the latter a risky business regardless of genre. In addition to this, he is a proper devil at describing emotions, and throughout the entire spectrum at that…. Conclusion: Kjell Ola Dahl has again written an excellent crime novel." --Aftenposten (Norway)

"Effective and entertaining crime….We let ourselves be both mesmerized and entertained…" --Adresseavisen (Norway)

"Elite crime writing… Kjell Ola Dahl is one of the big names of Norwegian crime fiction, and The Fourth Man shows why: here, the plot is effectively narrated, the drive forward is dynamic and the reader is served his seconds over and over again…" --Stavanger Aftenblad (Norway)

"High-shine crime… a crime novel solidly and aptly constructed. Chock full of action, with precise shifts in tempo, sparkling good dialogue and a plot that carries all the way through." --Bergens Tidende (Norway)

"A suspenseful and well costructed story… Stringent and directed towards an astounding denouement." --Münchner Merkur (Germany)

"…an excellent crime novel has seen the light of day…" --Hersfelder Zeitung (Germany)
Minotaur Books, 9780312375690, 288pp.
Publication Date: March 18, 2008
About the Author
The highly acclaimed and award-winning crime writer K.O. DAHL's popular crime series is now rapidly becoming an international success, and critics around the world have labeled him as Norway's answer to Henning Mankell. Dahl has been awarded with the Riverton Prize, and has received nominations for Glasnyckeln (The Glass Key), the Brage Literary Prize, and the Martin Beck Award.
or
Not Currently Available for Direct Purchase