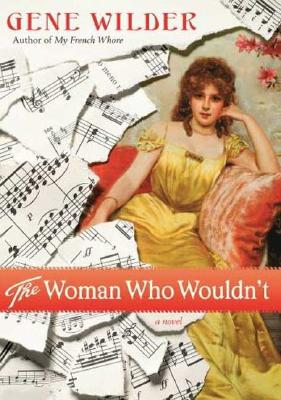 The Woman Who Wouldn't (Hardcover)
St. Martin's Press, 9780312375782, 176pp.
Publication Date: March 4, 2008
Other Editions of This Title:
Paperback (3/17/2009)
* Individual store prices may vary.
Description
The beloved actor and screenwriter's second novel, set in 1903, stars a young concert violinist named Jeremy Webb, who one day goes from accomplished adagios with the Cleveland Orchestra to having a complete breakdown on stage. If he hadn't poured a glass of water down the throat of a tuba, maybe he wouldn't have been sent to a health resort in Badenweiler, Germany. But it's in that serene place that Jeremy meets Clara Mulpas, whom he tries his hardest to seduce.
Clara is so beautiful that Jeremy finds it impossible to keep from trying to find a chink in her extraordinary reserve and elegance. He finds himself reflexively flirting to get a reaction—after all, a tease and a wink have always worked before, with women back home. But flirting probably isn't the best way to appeal to a woman who was married to a dumb brute and doesn't want to have anything more to do with men. Jeremy isn't sure how to press his case—but he won't give up.
Wilder's prose is elegant, spare and affecting. But it's his romantic's eye for the intense emotions that animate a real love story that makes The Woman Who Wouldn't an unforgettable book.
About the Author
Gene Wilder has been acting since he was thirteen and writing for the screen since the early 1970s. His first book, about his own life, was "Kiss Me Like A Stranger." His first novel, set in France in World War I, is "My French Whore." He lives in Connecticut with his wife, Karen.
or
Not Currently Available for Direct Purchase