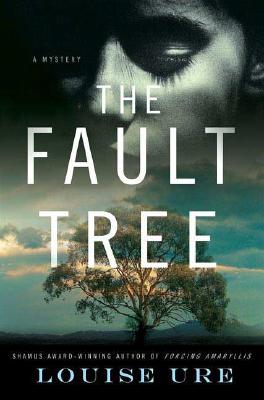 The Fault Tree (Hardcover)
Minotaur Books, 9780312375850, 352pp.
Publication Date: January 8, 2008
* Individual store prices may vary.
or
Not Currently Available for Direct Purchase
Description
Arizona auto mechanic Cadence Moran is no stranger to darkness. She was blinded in a horrific car accident eight years ago that also took the life of her three-year old niece. She knows she was only partially to blame, but that doesn't make the loss any easier to bear. She's learned to get by, but there are still painful memories. When she is almost run down by a speeding car on the way home from work, Cadence at first thinks that she is the victim of road rage or a bad driver. But that's not the case. In fact, she is the only witness to the murder of her elderly neighbor, and now the killer believes that she's seen the getaway car.Louise Ure paints the glare of a Southwestern summer with the brush of a blind woman's darkness in this novel of jeopardy and courage … and the fine line between them--as Cadence fights to stop a killer she can't see.
About the Author
Louise currently lives in San Francisco with her husband and whichever senior golden retriever rescue dog has most recently captured her heart. She is the Shamus-Award winning author of Forcing Amaryllis. This is her second novel.
Praise For The Fault Tree…
"Heart-stopping suspense that builds to a crescendo and well-defined characters make this a top-notch mystery. Readers looking for an author similar to the late Barbara Seranella will find this a sure bet. Highly recommended for all collections." Library Journal
"...alternates first-person and third-person narratives with unusual dexterity, is by turns an accomplished procedural, an acute study of a fiercely independent heroine and a nail-biting suspenser." - Kirkus, starred review
"Louise Ure is a tremendous new talent on the mystery scene. THE FAULT TREE showcases her skills at creating a riveting plot and characters you can really care about. I literally couldn't put it down."
--Marcia Muller, author of VANISHING POINT
"An original and gripping work, more proof--as if any was needed--that Louise Ure is an exciting new voice in the mystery field. And its nail-bitting suspense is balanced with a thoughtful, nuanced view of where blame truly begins. Cadence is an extraordinary character and Ure's ability to capture her world is nothing less than remarkable."
--Laura Lippman, award-winning author of TO THE POWER OF THREE
"Louise Ure's skillfully written second novel (after the Shamus Award-winning FORCING AMARYLLIS) is a suspenseful tour de force. It has everything a reader could want: Fascinating and brilliantly crafted characters, blistering pacing, and a story that keeps you in white-knuckle mode till the very end. THE FAULT TREE is another winner." --
J.D. Rhoades, author of THE DEVIL'S RIGHT HAND, GOOD DAY IN HELL, and SAFE AND SOUND
"Ure is a writer of exquisite precision and incendiary talent. FAULT TREE is a knockout on all fronts: so rich in voice and suspense that I guarantee it will blow your doors off."
--Cornelia Read, author of A FIELD OF DARKNESS
"Daring and powerful with a character so unique - you won't believe your eyes." --
Elaine Flinn, Barry Award winning author of the Molly Doyle Mysteries
"A blind, female auto mechanic? Louise Ure pulls it off. THE FAULT TREE is a suspense-laden, page-turner that is also full of humanity. I recommend it to anyone looking for a fast and satisfying read." -
-Barbara Seranella, creator of the Munch Mancini Series
Advertisement