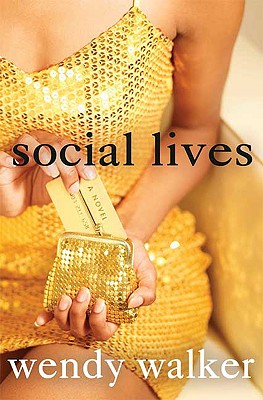 Social Lives (Hardcover)
St. Martin's Press, 9780312378165, 320pp.
Publication Date: September 1, 2009
Other Editions of This Title:
Paperback (11/23/2010)
* Individual store prices may vary.
Description
Step into picture-perfect Wilshire, home to some of the most privileged people in the world, where one woman's desperate act could bring the precariously balanced social order crashing down...
Wilshire, Connecticut, the gilded enclave of Manhattan's prosperous elite, appears to be a vision of suburban tranquility: the mansions are tastefully designed, the lawns are expertly manicured, and the streets are as hushed as the complexities in the residents' lives. While Wilshire's husbands battle each other in the financial world, their wives manage their estates and raise the next elite generation. Some women are envied, some respected, and others simply tolerated. But regardless of where they stand, each woman is defined by the world she inhabits and bound by the unyielding social structure that surrounds her.
Rosalyn Barlow, the most envied woman in Wilshire, is waging a battle of social manipulation to silence the scandalous gossip that threatens her daughter's reputation while her self-made billionaire husband grows more and more distant in his young retirement. But for fourteen year-old Caitlin Barlow, navigating life as a teenager in a culture of wealth and sexual promiscuity has become far more perilous than either of her parents knows. Newcomer Sarah Livingston has nothing but disdain for everyone and everything around her and a growing terror at having another child in a world she's come to resent. As she is pulled into the Barlow family's storm, the walls begin to close in around her marriage and the life she once thought she wanted. And for Jacqueline Halstead, who's just discovered her husband is under investigation for fraud surrounding his hedge fund, saving her family from total ruin means doing the unthinkable - and shaking the Barlow family, Wilshire's insular community, and herself to the core.
About the Author
Wendy Walker is a former commercial litigator and investment banker who now works at home in Connecticut writing and raising her children. She is the author of "Four Wives," the editor of "Chicken Soup for the Soul: Power Moms," and is currently working on her third novel.
Praise For Social Lives…
"Wendy Walker's provocative insight into the minds and hearts of her characters' discontent is alternately tender and shocking. Proving that money can never fill the empty places of the soul, Social Lives explores the suburban world of material excess with heartbreaking accuracy."
--Patti Callahan Henry, New York Times bestselling author of Driftwood Summer and The Art of Keeping Secrets
"In Social Lives, Wendy Walker vividly reveals how the world of money and privilege affects the women who inhabit it, bringing to light the family dynamics it corrupts, the glittering cages it creates, and most poignantly, the lengths some will go to keep it in their grasps. A pitch-perfect novel for our times."
--Liz Lange, Founder of Liz Lange Maternity
"This gripping tale of domestic intrigue and social aspirations in the super-wealthy suburbs of Connecticut will scandalize and enthrall you."
--Elise Chidley, author of Your Roots Are Showing
or
Not Currently Available for Direct Purchase