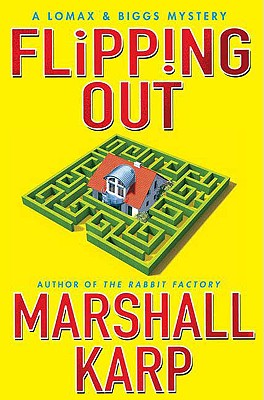 Flipping Out: A Lomax & Biggs Mystery (Hardcover)
A Lomax & Biggs Mystery
Minotaur Books, 9780312378219, 304pp.
Publication Date: March 31, 2009
* Individual store prices may vary.
or
Not Currently Available for Direct Purchase
April 2009 Indie Next List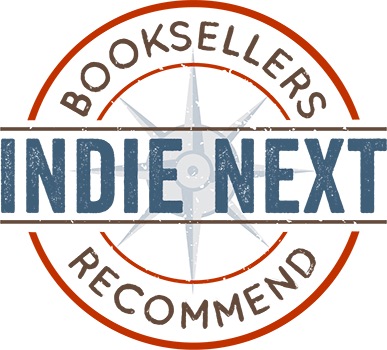 "If you enjoy thrillers with a hefty dose of both humor and homicide, you can do no better than the writings of Marshall Karp. His likable detective team of Lomax and Biggs have unraveled the mystery of each case with a good deal of both mirth and mayhem. His latest is funny, fast-paced, and frightfully creative -- one of the most entertaining police procedurals that you will read this year."
— Joe Drabyak, Chester County Book & Music Company, West Chester, PA
View the List
Description
Nora Bannister is a bestselling mystery novelist who buys run-down houses in LA. While her business partners turn the house into a showpiece, Nora makes it the scene of a grisly murder in her House To Die For series. As soon as the new book goes on sale, so does the house — and the bidding frenzy begins. It seems a lot of people are willing to pay a lot of money to live in a real house where a fictional character has died a violent death.
Just before Nora's latest book hits the market, one of her house-flipping partners is murdered. LAPD Detectives Mike Lomax and Terry Biggs are assigned the case, but this one is a hot potato – the dead woman is also the wife of one of their fellow cops. As Mike and Terry dig into the victim's private life, more bodies turn up . . .
Is someone stalking the house flippers or is the murderer after cops' wives? Either way, Mike and Terry have to track down the killer before he murders his next logical target — Marilyn Biggs, Terry's wife.
About the Author
An award-winning former advertising executive, MARSHALL KARP is a playwright, a screenwriter, and has written and produced numerous TV shows. Having paid his dues in Hollywood, he began killing the people he used to work with. His first novel, "The Rabbit Factory," set in a Disneyesque studio, introduces LAPD Detectives Mike Lomax and Terry Biggs. In "Bloodthirsty," they returned when some of the most powerful and hated men in show business turn up dead." "Marshall is at work on the further adventures of Lomax & Biggs deep in the woods of New York's Hudson Valley, where he subsists on nuts, berries, and reader feedback. If you'd like to be a character in Marshall's next book, visit his site at www.lomaxandbiggs.com. The link that lets you enter the contest isn't that easy to find, but then, you like a good mystery, don't you?
Praise For Flipping Out: A Lomax & Biggs Mystery…
"If you haven't read Marshall Karp yet, start with Flipping Out. Start today. This mystery is right up there with the best of Janet Evanovich and Carl Hiassen. Yep, it's that suspenseful, that funny."--James Patterson
"You're going to love meeting Mike Lomax and Terry Biggs, a pair of hip homicide detectives with the LAPD; unless, of course, you're the perp. Smart, funny and intuitive, Lomax and Briggs glide through the overlit shoals of Los Angeles like sharks through ginger ale. As up to the minute as they are intensely observant, the guys, this time, prowl the golden muck of the Los Angeles real estate bubble to fine effect; an exhilarating read."--Donald E. Westlake, author of Bad News and Watch Your Back!
"Marshall Karp's mordant humor and knack for crackling dialogue are on fine display in FLIPPING OUT. Now that the housing market has tanked and the rest of the economy with it, there's guilty pleasure in reading a book where greedy real-estate speculation would seem to provide a motive for murder. Karp gets everything right, from cop-shop talk to bedroom banter, with bite-sized chapters fueling the pace."--Bob Morris, author of Bahamarama and A Deadly Silver Sea
"Read this book and you'll be grinning the whole way through. Marshall Karp knows how to keep a story running full speed full time. This one's a blast."--Michael Connelly
"Blending the gritty realism of a Joseph Wambaugh police procedural with the sardonic humor of Janet Evanovich, Karp delivers a treat that's not only laugh-out-loud funny but
also remarkably suspenseful."--Publishers Weekly
Advertisement