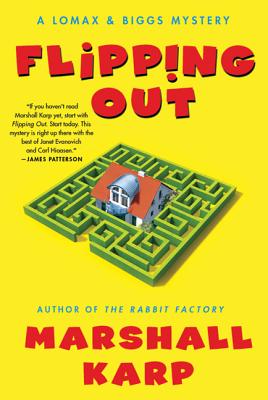 Flipping Out (Paperback)
Minotaur Books, 9780312378233, 307pp.
Publication Date: March 30, 2010
* Individual store prices may vary.
or
Not Currently Available for Direct Purchase
April 2009 Indie Next List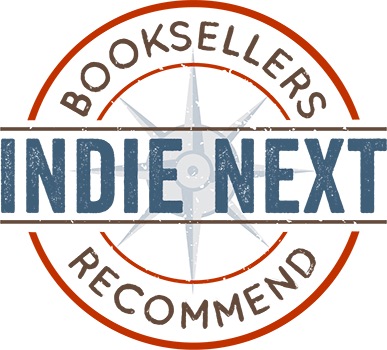 "If you enjoy thrillers with a hefty dose of both humor and homicide, you can do no better than the writings of Marshall Karp. His likable detective team of Lomax and Biggs have unraveled the mystery of each case with a good deal of both mirth and mayhem. His latest is funny, fast-paced, and frightfully creative -- one of the most entertaining police procedurals that you will read this year."
— Joe Drabyak, Chester County Book & Music Company, West Chester, PA
View the List
Description
A cop's wife has been murdered. As LAPD detectives Mike Lomax and Terry Biggs investigate, a second cop's wife is killed. Both women were part of an ingenious real estate scheme run by bestselling murder mystery author Nora Bannister: she buys a house in L.A. dirt cheap, and while her partners turn it into a showplace, Nora murders someone there in her next book. When the house goes on the market, there's a bidding frenzy. It seems a lot of people want to live in a house where a fictional character has died a violent death.
Is someone stalking the house flippers, or is the murderer after cops' wives? Either way, Lomax and Biggs have to track down the killer before he (or she) murders the next logical target Marilyn Biggs, Terry's wife.
About the Author
MARSHALL KARP, former ad executive, playwright, TV and screenwriter, is the author of the Lomax and Biggs mystery series. He is currently co-authoring a thriller with James Patterson.
Praise For Flipping Out…
"If you haven't read Marshall Karp yet, start with Flipping Out. Start today. This mystery is right up there with the best of Janet Evanovich and Carl Hiassen. Yep, it's that suspenseful, that funny."--James Patterson
"You're going to love meeting Mike Lomax and Terry Biggs, a pair of hip homicide detectives with the LAPD; unless, of course, you're the perp. Smart, funny and intuitive, Lomax and Biggs glide through the overlit shoals of Los Angeles like sharks through ginger ale. As up to the minute as they are intensely observant, the guys, this time, prowl the golden muck of the Los Angeles real estate bubble to fine effect; an exhilarating read."--Donald E. Westlake
"Blending the gritty realism of a Joseph Wambaugh police procedural with the sardonic humor of Janet Evanovich, Karp delivers a treat that's not only laugh-out-loud funny but
also remarkably suspenseful."--Publishers Weekly
"I have not had this much fun reading a murder mystery in quite awhile. The back-and-forth bantering of the wisecracking Lomax and Biggs vastly entertains, while Mr. Karp delivers a first-rate plot with enough twist and turns at a record fast pace that guarantees to surprise readers. I enjoyed this book so much that I am going right out to buy the two previous Lomax and Biggs mysteries."--Fresh Fiction
"I 'flipped out' for Marshall Karp's Flipping Out, a police procedural that gleefully avoids the over-used CSI-type technical details and concentrates on the joys of a solid plot with fun characters, brisk dialogue, dark cop humor, and a pair of highly likely protagonists . . Fast-paced, suspenseful, highly-readable and thoroughly delightful."--Mystery Scene Magazine
"Marshall Karp's mordant humor and knack for crackling dialogue are on fine display in FLIPPING OUT. Now that the housing market has tanked and the rest of the economy with it, there's guilty pleasure in reading a book where greedy real-estate speculation would seem to provide a motive for murder. Karp gets everything right, from cop-shop talk to bedroom banter, with bite-sized chapters fueling the pace."--Bob Morris, author of Bahamarama
"Two likeable, entertaining LAPD detectives, Mike Lomax and Terry Biggs, inhabit this series. They form a capable team, with overtones of the Martin and Lewis of yore playing cops. However, the two detectives are intuitive and analytical, while irreverent and rule-breaking. While their wives are busy flipping houses, Lomax and Biggs are hard at work being flip, wise-cracking their way to solving murders. They supply many funny lines along the way, but more importantly supply us with a rousing finish. The plot is imaginative and creative, the dialogue sparkling. RECOMMENDED."--I Love A Mystery (www.iloveamystery.com)
"[In Flipping Out, Marshall Karp] writes some of the most entertaining scenes in mystery fiction, and I encourage everyone to discover Lomax and Biggs at their most joyful."--The Courier-Journal (Louisville, Kentucky)
"Los Angeles detectives Lomax and Biggs (The Rabbit Factory ) look into the murders of several real estate agents who also happened to have been married to cops. Karp's humor and convoluted plot make this mystery a pleasure to read, à la Janet Evanovich and Lisa Scottoline, but he includes just enough pointed barbs about contemporary culture to keep the story in perspective."--Library Journal
"Read this book and you'll be grinning the whole way through. Marshall Karp knows how to keep a story running full speed full time. This one's a blast."--Michael Connelly
"Cop wives are dropping like flies in Karp's third offering to feature the irrepressible Los Angeles Police Department detective team of Mike Lomax and Terry Biggs. All of the victims were partners in a realestate venture: flipping houses for fun and profit. (The group, which included mystery novelist Nora Bannister, had an ingenious gimmick; in her books, Bannister would set a murder at the address of an actual home up for sale).. Karp's earlier novels (The Rabbit Factory, 2006, and Bloodthirsty, 2007) were gems of comic timing, focusing on good-natured Lomax and one-liner-slinging Biggs. This time around the attention is more on secondary characters and plot.--Booklist
"The book is completely entertaining, quick and easy, humorous and surprising. Karp's books are first-rate all the way!"--Record-Courier (Ravenna, OH)
"A whistle-stop tour of tension and excitement which doesn't let up for an instant . . . a shining example of all that's best in American detective fiction."--Books Monthly (http://www.booksmonthly.co.uk)
"Full of surprises and full of excitement, Flipping Out is another top-notch winner from a wry writer who has quite a flair for crafting fun-filled mysteries, so don't miss this one."--BookLoons
"It should be obligatory for Marshall Karp to bring out a new book every summer so that you can relax on the beach or on lengthy plane or train journeys with it. Karp is a natural storyteller who entices you into the story and keeps you there."-- Reviewing The Evidence
"Fast paced with plenty of twists and turns, at times wickedly funny, Flipping Out works on many levels as a crime novel. It is highly recommended."--Mystery Book News
"The writing and story are compelling and compulsive, leaving no room for an "I'll finish tomorrow" thought to creep into your head."--MadnessAbides.com
"Quite simply, this is going to be a book that's hard to beat for its tight writing, quick witted humour and all around entertainment value."--Chris High www.chrishigh.com
"Detective fiction is not always renowned for the quality of its dialogue, but Karp's expertise in television writing is deployed to great effect in Flipping Out. Karp confirms two other talents in this book. First, he has great command of his plot. The story sets itself for a grand finale with about half a dozen potential killers but keeps its secret to the very last. Second he is a tremendous technician. Almost every chapter finishes on a high note or a quip - often referencing something that has gone before. In other hands that sort of clever-clever technique could be irritating and wrong. But Karp has such charm and the writing is so good that it establishes a sort of mesmeric rhythm to the story that holds the reader. Hats off to Marshall Karp for another funny, entertaining cop thriller"--Material Witness
Advertisement