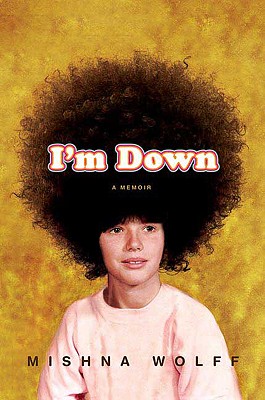 I'm Down (Hardcover)
A Memoir
St. Martin's Press, 9780312378554, 288pp.
Publication Date: May 26, 2009
Other Editions of This Title:
Digital Audiobook (7/15/2009)
MP3 CD (7/1/2009)
Paperback (6/8/2010)
Compact Disc (7/1/2009)
Compact Disc (7/1/2009)
Pre-Recorded Audio Player (9/1/2009)
* Individual store prices may vary.
June 2009 Indie Next List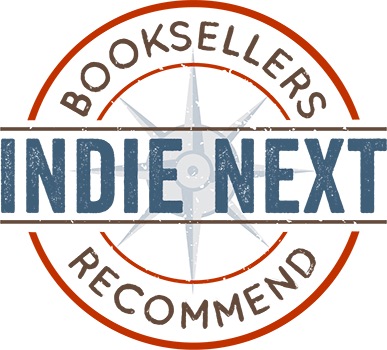 "Mishna Wolff's father totally immersed himself and his daughters in black culture. (They are totally white....) Her memoir tells of her trials trying to please her father and stay afloat in different worlds. You will not stop reading I'm Down once you have read the first page."
— Judth Lafitte, Octavia Books, LLC, New Orleans, LA
View the List
Description
Mishna Wolff grew up in a poor black neighborhood with her single father, a white man who truly believed he was black. "He strutted around with a short perm, a Cosby-esqe sweater, gold chains and a Kangol--telling jokes like Redd Fox, and giving advice like Jesse Jackson. You couldn't tell my father he was white. Believe me, I tried," writes Wolff. And so from early childhood on, her father began his crusade to make his white daughter "Down."
Unfortunately, Mishna didn't quite fit in with the neighborhood kids: she couldn't dance, she couldn't sing, she couldn't double dutch and she was the worst player on her all-black basketball team. She was shy, uncool and painfully white. And yet when she was suddenly sent to a rich white school, she found she was too "black" to fit in with her white classmates.
"I'm Down" is a hip, hysterical and at the same time beautiful memoir that will have you howling with laughter, recommending it to friends and questioning what it means to be black and white in America.
About the Author
Mishna Wolff was one of the 2009 Sundance Screenwriting Lab fellows. She is a humorist and former model who grew up in Seattle. She lives and writes in New York City.
Praise For I'm Down: A Memoir…
"This buoyant memoir is rich in detail but never feels over embellished…I'm Down certainly has serious thoughts on its mind (Wolff actually grew up quite poor and hungry), but the tone manages to be light and triumphant because of the hilarious child-goggles Wolff wears while spinning her tales. Rating: A" --Entertainment Weekly
"An authentically funny, truly transcendent work that makes other, sorry-voiced memoirs by a certain more privileged class of writer pale—pun intended—by comparison…Wolff's focus, and the sweet soul of this terrific book, was on being accepted by her streetwise, wiseass dad, whom she knew loved her—and whom she loved—unequivocally.—Elle Magazine
"As she tells you at the outset of I'm Down, Mishna Wolff is all white—nothing remarkable, except that her way cool father, "Wolfy," thinks he's black (he's not). What follows is a funny-melancholy coming of age memoir [in which] Mishna searches for identity in her broken home, her snobby, mostly white prep school, and—most restrictive of all—her longing heart." –O Magazine
"Deftly and hilariously delineates the American drama of race and class for one little girl." --
Kirkus Reviews
"Mishna Wolff was a white girl who grew up in a poor black neighborhood. This funny, engaging, and perceptive memoir tells the story of how she managed to negotiate these two very different worlds, and emerge with her sanity--and identity--intact." –Tom Perrotta, author of Little Children and The Abstinence Teacher
"And you thought you had a hard time fitting in when you were growing up? Try on Mishna Wolff's bizarre childhood for size…I'm Down explodes racial and cultural stereotypes with self-deprecating wit, wry humor and keen observation." –Janelle Brown, author of All We Ever Wanted Was Everything
"In a parallel universe - one, say, where Richard Pryor could be merged with Mark Twain and re- born with two x-chromosomes - the result would probably be Mishna Wolff. And her memoir, I have no doubt, would be as beautiful, funny, touching and irresistible as I'm Down. " --Jerry Stahl, author of Permanent Midnight and Pain Killers.
"Hilarious and sometimes tragic, Mishna Wolff's book is the expertly woven tale of a girl caught between two lives, two races, and two classes. " –Christian Lander, author of Stuff White People Like
"A really, really funny book about the slings and arrows of growing up, of being a kid, of figuring out where you belong, of figuring IT out. The royal IT. Mishna's writing is fast, hip, edgy and so funny." –Michael Showalter, comedian and actor (The State and Wet Hot American Summer)
"Hilarious, bittersweet, and full of soul (in every sense of the word)." –Wendy McClure, author of I'm Not The New Me
or
Not Currently Available for Direct Purchase