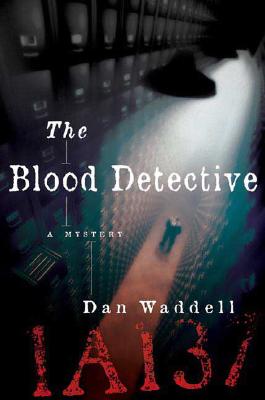 The Blood Detective (Hardcover)
Minotaur Books, 9780312378905, 304pp.
Publication Date: June 10, 2008
* Individual store prices may vary.
or
Not Currently Available for Direct Purchase
Description
When the naked, mutilated body of a man is found in a Notting Hill graveyard and the police investigation led by Detective Chief Inspector Grant Foster and his colleague Detective Superintendent Heather Jenkins yields few results, a closer look at the corpse reveals that what looked at first glance like superficial knife wounds on the victim's chest is actually a string of carved letters and numbers, an index number referring to a file in city archives containing birth and death certificates and marriage licenses. Family historian Nigel Barnes is put on the case. As one after another victim is found in various locations all over London, each with a different mutilation but the same index number carved into their skin, Barnes and the police work frantically to figure out how the corresponding files are connected. With no clues to be found in the present, Barnes must now search the archives of the past to solve the mystery behind a string of 100-year-old murders. Only then will it be possible to stop the present series of gruesome killings, but will they be able to do so before the killer ensnares his next victim? Barnes, Foster, and Jenkins enter a race against time and before the end of the investigation, one of them will get much too close for comfort.
About the Author
Dan Waddell is a journalist and author who lives in west London with his son. He writes about the media and popular culture, and has published ten non-fiction books, including the bestselling Who Do You Think You Are?, which tied in with a popular BBC TV series on genealogy. The Blood Detective is his first novel.
Praise For The Blood Detective…
Advance Praise for The Blood Detective:
"A fascinating and original investigation into the dark roots of our family trees."-- Val McDermid, author of The Grave Tattoo and The Torment of Others
"A new trick in an old game is always welcome, particularly when it's performed with panache, and there's panache a-plenty in this intriguing tale of a murder investigation that needs a genealogist's expertise to find the solution. Sharp plotting, elegant writing, engaging characters, a cracking climax - and the expertise is always interesting! A series is promised. Bring it on!"--Reginald Hill, author of Death Comes for the Fat Man and The Spy's Wife
Advertisement