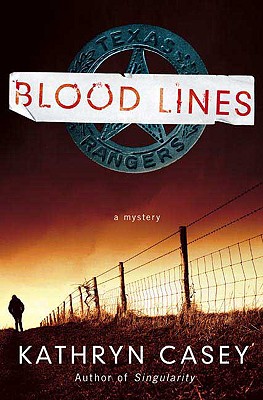 Blood Lines (Hardcover)
Minotaur Books, 9780312379513, 304pp.
Publication Date: July 21, 2009
* Individual store prices may vary.
or
Not Currently Available for Direct Purchase
Description
Readers loved Sarah Armstrong, the feisty and vulnerable profiler in Kathryn Casey's first mystery, "Singularity. "She's back in this second book in the series with her hands full with two cases at once: A persistent and potentially lethal stalker pursues pop mega-star Cassidy Collins, and a high-energy Houston businesswoman is found dead in her house.
Though the businesswoman's death is being called a suicide, when Sarah is shown photographs of the scene, something seems off. It looks too perfect, almost staged, and Billie Cox apparently had every reason to live. The victim's sister is convinced Billie was murdered and urges Sarah to take a closer look. During her investigation, Sarah uncovers a multimillion-dollar scam and traces a trail of greed to Billie's murderer.
Meanwhile, teenage idol Cassidy receives threatening e-mails and text messages and hears creepy whispers over her headset at performances. Cassie's next performance is at a Houston rodeo, for which her handlers request extra security. Sarah once again teams up with FBI agent David Garrity, and together they plot to outwit and capture the stalker, but at the concert the unthinkable happens. . . .
Kathryn Casey spins a tight plot with memorable characters and great action scenes, while paying close attention to Sarah's struggles as a widow and mother, to create a multilayered, exciting, and satisfying read.
About the Author
KATHRYN CASEY is a former magazine reporter and the author of five true crime books.This is her second work of fiction. She lives in Houston with her husband and their Schnauzer, Max.
Praise For Blood Lines…
"The second entry in the Armstrong case file is a strong sequel to Singularity. Both plotlines are clever and carefully scripted. But it's the evolving backstory of Armstrong and her daughter—coping with the death of Armstrong's husband—that gives this series extra depth and offers the promise of something special."--Booklist "Back in her second fast-paced mystery, Texas Ranger Sarah Armstrong is juggling two high-profile cases. Her strength and expertise at her job make her an impressive character, while her personal life makes her even more relatable, allowing readers to see her insecurities. Both mysteries play out nicely against the Texas backdrop, right up to the white-knuckle finale." -- Romantic Times
Advertisement