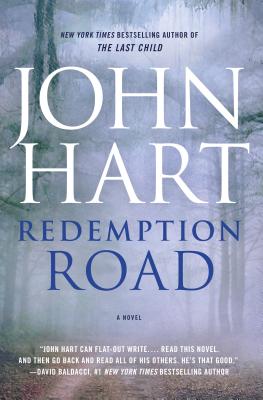 Redemption Road
A Novel
Hardcover

* Individual store prices may vary.
Other Editions of This Title:
Digital Audiobook (5/2/2016)
Mass Market (12/31/2018)
Paperback (5/16/2017)
Prebound (12/31/2018)
CD-Audio (5/3/2016)
Paperback (4/14/2020)
Hardcover, Large Print (5/4/2016)
May 2016 Indie Next List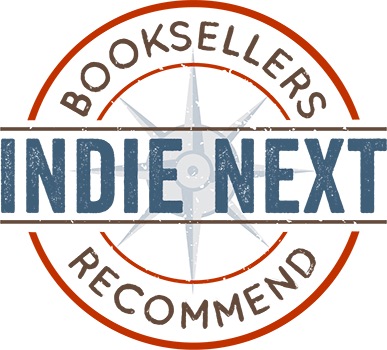 "Hart weaves several plotlines together in this masterful crime novel: the former cop serving hard time for a crime he didn't commit; the son who awaits the release of his mother's killer; the girl whose brutal attackers were tortured and assassinated; and Liz, the cop at the heart of all of these stories, who is, herself, wanted by the police. Like the best crime dramas, there are characters to love, characters to hate, outcomes to root for, and a resolution that readers will not foresee. This book should put John Hart on every reader's radar."
— Jill Miner (W), Saturn Booksellers, Gaylord, MI
View the List
Description
Now a New York Times Bestseller

Over 2 million copies of his books in print. The first and only author to win back-to-back Edgars for Best Novel. Every book a New York Times bestseller.

Since his debut bestseller, The King of Lies, reviewers across the country have heaped praise on John Hart. Each novel has taken Hart higher on the New York Times Bestseller list as his masterful writing and assured evocation of place have won readers around the world and earned history's only consecutive Edgar Awards for Best Novel with Down River and The Last Child. Now, Hart delivers his most powerful story yet.

Imagine:

A boy with a gun waits for the man who killed his mother.

A troubled detective confronts her past in the aftermath of a brutal shooting.

After thirteen years in prison, a good cop walks free as deep in the forest, on the altar of an abandoned church, a body cools in pale linen…

This is a town on the brink.

This is Redemption Road.

Brimming with tension, secrets, and betrayal, Redemption Road proves again that John Hart is a master of the literary thriller.
Praise For Redemption Road: A Novel…
"People in publishing have always known that John Hart can flat-out write. His prose conjures comparisons with James Lee Burke in its sultry, melodious alchemy. With Redemption Road Hart has taken it to another level. The prologue is heart-wrenching and the chapters thereafter pull you in like matter to a black hole. Read this novel. And then go back and read all of his others. He's that good." — David Baldacci, #1 New York Times bestselling author

"There's no easier way to say it: Redemption Road is simply great writing." - Brad Meltzer, #1 New York Times Bestselling Author

"John Hart writes like a poet, and I couldn't put down this novel, an utterly riveting story of crime and its profound ripple effects on the human psyche. I have long been a fan of John Hart, but in Redemption Road, he has topped himself." -- Lisa Scottoline, New York Times Bestselling Author of Corrupted

"Big, bold, and impossible to put down, REDEMPTION ROAD had me from page one. John Hart is a master storyteller." — Harlan Coben, #1 New York Times bestselling author

"In this stellar crime thriller, Edgar-winner Hart (Iron House) explores the human capacity for resilience and trust in the face of heartbreaking betrayal...Though Hart employs plot twists effectively, it's his powerful, wounded but courageous lead whom readers will remember." - Publishers Weekly, starred review

"A heartbreaking tale of love and redemption, stepped in gothic tones and, ultimately, celebrating the triumph of the human spirit. Hart proves once again that great thriller writers can also be great novelists, and he's one of the very best in both categories. The lyrical beauty of Hart's writing contrasts beautifully with the sordid despair that roils his characters." —Providence Journal on Redemption Road

"Enough characters, confrontations, secrets, and subplots to fill the stage of an opera house—and leave spectators from the orchestra to the balcony moved and misty-eyed. " - Kirkus Reviews

"A police officer with a tragic past, two children in peril, and a wrongly accused men - it all adds up to great story telling. REDEMPTION ROAD is a thriller with a Southern gothic touch. With his trademark strength and deep insight, John Hart rolls out another masterpiece. His first female protagonist is a flawed woman; but the reader never doubts the goodness of her heart. Plan to set aside a good chunk of time. You will have a hard time putting this book down before you reach the stunning conclusion." — Pamela Klinger-Horn, Excelsior Bay Books

"John Hart loves the terrain where good people tough by nature or circumstance try to set things right while also rarely asking for help. Mix that with some very bad folks twisted by power and desire and you have the kind of riveting atmospheric story he's great at. Vivid characters determined to get to the bottom of things, breaking through their own reserve to join forces and protect the weak. Redemption Road is deeply engaging from beginning to end. This author has never disappointed me. I love the richness of his stories and the paths this characters chose to in fact achieve some kind of redemption for the powerless." — Sheryl Cotleur, Cooperfield's Books

"Redemption Road is the best thriller I have read in the past 10 years. You have a damaged cop that refuses to help herself, an ex-cop leaving prison after serving time for a murder he didn't commit and a serial killer who is unknown in the town he has been preying upon for years. And that just starts the book! Thanks to John Hart's masterful writing and my not talking about anything else but his page-turning, electric novel, we have 22 preorders for a book that doesn't even have an ISBN yet!" — Sally Brewster, Park Road Books

"In Redemption Road, John Hart has created the perfect combination of elements for any reader of thrillers—unending suspense, plot twists galore, in-depth and well drawn characters, and realistic and atmospheric settings. This is perfect for those who love John Grisham, Harlan Coben, Wiley Cash, and C. J. Box. Readers have waited five long years for a new book by Hart so librarians will want to buy plenty for both demand and for introducing to new readers." — Robin Beerbower, EarlyWord.com Columnist

"Every new John Hart novel is a credit to the written word. Over five books, he has raised the bar for commercial fiction, deftly blending the tension, pacing, and suspense of the classic thriller with characters so richly drawn and prose so elegant that his stories are worthy of being called literature. After The Last Child and Iron House, I couldn't wait to get my hands on Hart's next offering. I was not disappointed. Redemption Road is a triumph." — Corban Addison, internationally bestselling author of A Walk Across the Sun

"John Hart is the author of one of my all time favorite books, The King of Lies. His latest novel, Redemption Road, is a must read for anybody who loves an intelligent and totally gripping page turner. It is the one book that I recommend to all my friends this Summer." — Markus Wilhelm

"He is a skilled writer who can plumb the minds of a wide range of characters while building tension with an intricate plot and revealing backstories...accomplished achievement." — Library Journal

"Hart knows emotion; he also knows how to creatively spin a tale out of control yet be able to keep confusion at bay at all times. Readers will love the skill this man portrays bringing Redemption Road to life." —Suspense Magazine

"Hart unwinds another complex plot, rich in backstory but driven by a propulsive main narrative...Hart plays brilliantly on the tradition of the southern gothic, but his grasp of character gives this novel—and all his works—the extra dimension that extends his audience well beyond adrenaline junkies.HIGH-DEMAND BACKSTORY: A two-time Edgar winner and a writer who's batting .1000 [1.000?] on New York Times best-sellers, Hart hasn't lost his touch."" - Booklist, starred review

"Hart spins an intricately plotted crime story with plenty of twists and sharp turns...what's truly satisfying is to see the characters discover their own truths—authentically, painfully, and at their own pace, the way it happens in real life. Hopefully it won't be another five years until we see more from John Hart." - The Strand Magazine

"It has been a long time since I started a novel that from word one held me captive while it built slowly, inexorably, breathlessly to its heart-stopping finale...Ultimately,Redemption Road is about the power of loss, memory and place. It is a dazzling evocation of what Hart calls "the search for light in dark places." - Open Letters Monthly

"REDEMPTION ROAD is as good as any of [Hart's] previous novels and in some cases even better. His grasp of plot is still phenomenal, his creation of characters is still amazing, and his way with words is still magnificently acute. In this book he writes with the same southern melancholia style of Conroy and McCullers, which is not an easy thing to do ... his story rings true. It possesses tremendous depth as it reveals the isolation a wounded heart can feel. It shows understanding in the emotions of rage and revenge. It shows the curative blessings of a redemptive soul. That is a lot to pack into a story but Hart has the heart and stamina to make it all work ...Stick out your thumb, flag him down and join him on this amazing journey. It will be the ride of a lifetime." —Huffington Post

"John Hart's exquisite writing had me the moment I opened this book...Hart introduces a full cast of characters and manages to weave them together seamlessly. " - NJ Star Ledger

"The pages keep turning -- almost involuntarily -- until the end. Hart's writing is, at times, pure poetry. Yet at other times, the violence and cruelty he describes are almost too horrible to read. And that's probably the best way to describe this book -- a novel that has everything from torture and tortured people to beauty and what is the best in human nature. Hart manages to encompass it all. Beautifully." - Examiner.com

"There's a magic in his work...Hart creates characters your heart bleeds for...thoroughly worth a slow, attentive read. Hart's muscular prose is an editor's dream, written not just in active voice but using verbs you feel in your viscera." - Raleigh News & Observer

"Hart ties the two plot threads in a gripping, believable story that doesn't rest until the last sentence...'Redemption Road' contains a more ambitious plot than Hart's previous novels, and he weaves this seemingly far-flung story with aplomb." - Assocated Press

"Hart once again has proved that he ranks among the best writers anywhere when it comes to literary and psychological thrillers, those novels that combine crime, suspense and searing glimpses into the human mind and soul." - Greensboro News & Record

"One of today's finest thriller writers - certainly in the same league as David Baldacci, John Grisham, Frederick Forsyth and Lee Child. There are moments when Hart's writing soars off the page with a lyricism that probably only James Lee Burke can match. Unforgettable." - Daily Mail (UK)

"John Hart is as near to perfect as any writer currently working. Redemption Road is conclusive evidence that Hart's name belongs in the same breath as P.D. James and Ruth Rendell, masters of language and character who demonstrated again and again that mysteries and thrillers are not limited to plot-driven potboilers. They can be a beautiful art form, too, triggering emotions as strong as any inspired by music or poetry." - Chapter 16

"Edgar Award winning John Hart cements his status as one of America's premier novelists, as well as mystery writers, in "Redemption Road," a beautifully rendered, heart wrenching tale that's the perfect combination of brains and brawn...haunting in its base simplicity and riveting in its emotional angst, this is an extraordinary novel in which the human heart proves the most confounding mystery of all." - The Providence Journal

"With prose that runs the gamut between tough and lyrical, a page-turner plot that raises issues both timely and timeless and the talent to delve deeply into the psyches of the injured, Hart...again shines in a novel that examines our ability to rise above the destructive events in our lives — or to surrender to our weaknesses. More than a crime novel, "Redemption Road" offers a volcano of unspeakable cruelty, corruption and sin — but also a testament to saving love, courage and grace." - The Richmond Times-Dispatch

"Redemption Road returns Hart to his rightful place as one of the most literary of living crime writers; and one that illustrates the power of genre fiction when placed in the hands of a master story-teller." - Shotsmag (UK)

"Redemption Road is an achingly beautiful literary thriller powered by evocative prose and remarkable characters, a disturbing tale of wounded people scrabbling about in a world of secrets, betrayals, and tough choices." - New Zealand Herald

"Redemption Road by John Hart is a major work of creative writing that has few equals in recent fiction and stands alone in the crime fiction genre. It is a spectacular achievement and this year's most satisfying read." —The Durango Telegraph
Thomas Dunne Books, 9780312380366, 432pp.
Publication Date: May 3, 2016
About the Author
John Hart is the New York Times bestselling author of The King of Lies, Down River, The Last Child, Iron House, Redemption Road, and The Hush. The only author in history to win the Edgar Award for Best Novel consecutively, John has also won the Barry Award, the Southern Independent Bookseller's Award for Fiction, the Ian Fleming Steel Dagger Award, and the North Carolina Award for Literature. His novels have been translated into thirty languages and can be found in more than seventy countries.
or
Not Currently Available for Direct Purchase