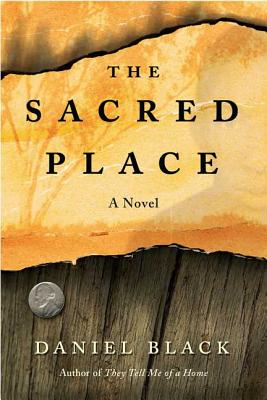 The Sacred Place
A Novel
Paperback

* Individual store prices may vary.
Description
In the summer of 1955, fourteen-year-old Clement enters a general store in Money, Mississippi to purchase a soda. Unaware of the consequences of flouting the rules governing black-white relations in the South, this Chicago native defies tradition, by laying a dime on the counter and turns to depart. Miss Cuthbert, the store attendant, demands that he place the money in her hand, but he refuses, declaring, "I ain't no slave!" and exits with a sense of entitlement unknown to black people at the time. His behavior results in his brutal murder. This event sparks a war in Money, forcing the black community to galvanize its strength in pursuit of equality.
Praise For The Sacred Place: A Novel…
"The Sacred Place is a captivating art of storytelling in a time before the Civil Rights Era. This great novel serves as a time machine, helping us revisit our past in hopes of someday reconciling our differences." —Keith A. Beauchamp, Director/Producer, "The Untold Story of Emmett Louis Till"

"The Sacred Place is a work of power and depth, reminding us of a recent, painful past that too many of us have tried to forget." —Trey Ellis, author of Platitudes

"The writing is splendidly mature. It ranks among our best new story-telling. In these pages we can rediscover how to be patient with the Universe and its seeming axiom: Freedom costs!" —Jeffery Lynn Woodyard, Ph.D., Independent Scholar and Researcher

"Readers will wonder, applaud, laugh, cry, and share in those intersections where living history makes lived history not only tolerable, but impressively acceptable." —Trudier Harris, author of Summer Snow: Reflections from a Black Daughter of the South

"The Sacred Place is a magnificent illustration of the power of his imagination in which the virtues of courage, sacrifice, and, most importantly, spiritual maturity jump off every page." —Dr. Eddie S. Glaude, Jr., author, Exodus! Religion, Race, and Nation in Early Nineteenth-Century Black America
St. Martin's Griffin, 9780312380700, 304pp.
Publication Date: July 22, 2008
About the Author
Daniel Black is a native of Kansas City, Kansas, yet spent the majority of his childhood years in Blackwell, Arkansas. He is an associate professor at his alma mater, Clark Atlanta University, where he now aims to provide an example to young Americans of the importance of self-knowledge and communal commitment. He is the author of They Tell Me of a Home and The Sacred Place.