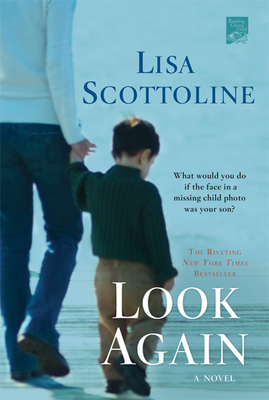 Look Again (Paperback)
A Novel
St. Martin's Griffin, 9780312380731, 416pp.
Publication Date: February 9, 2010
Other Editions of This Title:
Mass Market (1/29/2013)
Hardcover (4/14/2009)
Prebound (2/9/2010)
Compact Disc (4/14/2009)
* Individual store prices may vary.
May 2009 Indie Next List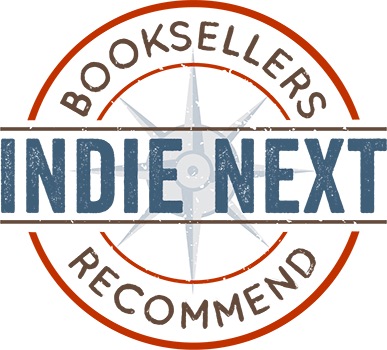 "Look Again is a timely and topical thriller -- a story of an adopted son and missing children that tugs at the heart at the same moments that it ratchets up the tension. There is an economy and charm to Scottoline's prose that beguiles the reader and ensnares them in a web of suspense, and there is no one better in creating a sense of empathy with the lead character."
— Joe Drabyak, Chester County Book & Music Company, West Chester, PA
View the List
Description
When reporter Ellen Gleeson gets a "Have You Seen This Child?" flyer in the mail, she almost throws it away. But something about it makes her look again, and her heart stops—the child in the photo is identical to her adopted son, Will. Her every instinct tells her to deny the similarity between the boys, because she knows her adoption was lawful. But she's a journalist and won't be able to stop thinking about the photo until she figures out the truth. And she can't shake the question: if Will rightfully belongs to someone else, should she keep him or give him up? She investigates, uncovering clues no one was meant to discover, and when she digs too deep, she risks losing her own life—and that of the son she loves.
Lisa Scottoline breaks new ground in Look Again, a thriller that's both heart-stopping and heart-breaking, and sure to have new fans and book clubs buzzing.
About the Author
Lisa Scottoline is the New York Times bestselling author of novels including Look Again, Lady Killer, Think Twice, Save Me and Everywhere That Mary Went. She also writes a weekly column, "Chick Wit," with her daughter Francesca Serritella, for The Philadelphia Inquirer. The columns have been collected in Why My Third Husband Will Be a Dog and My Nest Isn't Empty, It Just Has More Closet Space. She has won an Edgar® Award and Cosmopolitan magazine's "Fun Fearless Fiction" Award, and she is the president of Mystery Writers of America. She teaches a course on justice and fiction at the University of Pennsylvania Law School, her alma mater. She lives in the Philadelphia area.
Praise For Look Again: A Novel…
"...barn-burning crossover novel about every adoptive mother's worst nightmare. . . . her best book yet." —Kirkus Reviews (Starred Review)
"Bestseller Scottoline ... scores another bull's-eye with this terrifying thriller about an adoptive parent's worst fear. . . . Scottoline expertly ratchets up the tension." —Publishers Weekly (Starred Review)
"Scottoline's edgy and emotional thriller proves once again why she's such an accomplished author. Any story dealing with the kidnapping of a child is heart-wrenching, but in Scottoline's capable hands readers experience a myriad of feelings -- shock, anger, sadness and relief. A great read!" —RT Book Reviews
"Scottoline's best novel to date will have faithful fans and new readers singing her praises. Highly recommended." —RT Book Reviews
"Her plots are as lean and swift as a scull on the Schuylkill River in her native Philadelphia." —The Washington Post
"Look Again, if I may be so bold, is probably Lisa Scottoline's best novel. It's honest and hugely emotional, with very real characters who you care about, and will remember long after you finish this terrific book." —James Patterson
"There was something about this book that just sucked me in, especially on an emotional level...this is some of Lisa's finest work." —Billie Bloebaum, Powell's Books
"A timely and topical thriller...that tugs at the heart at the same moments that it ratchets up the tension." —Joe Drabyak, Chester County Book & Music Company
"A page-turner that challenges every aspect of motherhood. Lisa Scottoline's Look Again should appeal to fans of thrillers, romantic suspense, and provocative/issue novelists like Anita Shreve and Jodi Picoult." —Geoffrey B. Jennings, Rainy Day Books
"[The book is] laced with tears and laughter as we witness the anguish, joy, terror, and resolve of a mother, under siege." —Barbara Peters, The Poisoned Pen
"The pace never lets up and Look Again is full of surprises. . . . Look Again is a guaranteed great time, not only for all longtime Scottoline readers but for newcomers who will definitely become fans." —The Mystery Reader
LOOK AGAIN really examines the notion of parenthood. What do you think makes someone a parent? Do you think the bond a child has with a non-biological parent can be as strong as one they would have with a biological parent? Why?
Lisa's favorite quote is one from Eleanor Roosevelt, "A woman is like a tea bag. You never know how strong she is until she's in hot water." How does Ellen prove that she is a strong woman? Does Ellen remind you of anyone you know? Could you relate to Ellen, and did you like her? Why or why not?
As a journalist, Ellen has a heightened need to find the truth. In this circumstance, was this a good thing, or a bad thing? What would you have done in Ellen's place? Would you have looked for the truth, even if it meant losing your son? What do you think were Ellen's motivations?
The idea of "letting go" a child helped shape the whole premise of the book for Lisa, which led her to thinking about who really "owns" a child. Who do you think "owns" a child, and what exactly does that mean? If children actually "own" themselves, what then is the role of parents, and what are the limitations on parenthood?
If the child you raised and loved with all your heart actually belonged to someone else, and you were the only one who knew, would you give the child up? How do you think those around you would react? Who in your life would agree with your decision, and who would have done the opposite?
How would you describe Ellen's relationship with her father and how do you think it changed over the course of the book? Ellen considered her mother her go to parent. Do you think everyone has a go to parent, and what defines them as such?
What effect do you think all the drama in Will's life will have on him in the future? Do you think things ultimately worked out to his benefit or detriment and why?
How do you feel about single parents adopting children? What kind of, if any, additional requirements do you think should be put on single parents before they can adopt? How do you feel about open adoption? Is it better or worse for children? Is it better or worse for the adoptive parents? The biological parents? At what age do you think a child should be told they are adopted?