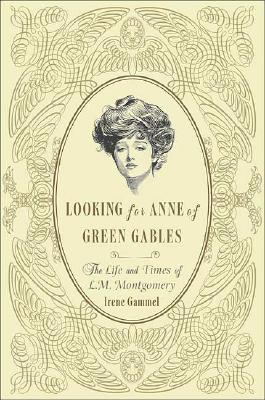 Looking for Anne of Green Gables: The Story of L. M. Montgomery and Her Literary Classic (Hardcover)
The Story of L. M. Montgomery and Her Literary Classic
St. Martin's Press, 9780312382377, 320pp.
Publication Date: July 8, 2008
* Individual store prices may vary.
or
Not Currently Available for Direct Purchase
Description
In June 1908, a red-haired orphan appeared on to the streets of Boston and a modern legend was born. That little girl was Anne Shirley, better known as Anne of Green Gables, and her first appearance was in a book that has sold more than 50 million copies worldwide and been translated into more than 35 languages (including Braille). The author who created her was Lucy Maud Montgomery, a writer who revealed very little of herself and her method of crafting a story. On the centenary of its publication, Irene Gammel tells the braided story of both Anne and Maud and, in so doing, shows how a literary classic was born. Montgomery's own life began in the rural Cavendish family farmhouse on Prince Edward Island, the place that became the inspiration for Green Gables. Mailmen brought the world to the farmhouse's kitchen door in the form of American mass market periodicals sparking the young Maud's imagination. From the vantage point of her small world, Montgomery pored over these magazines, gleaning bits of information about how to dress, how to behave and how a proper young lady should grow. She began to write, learning how to craft marketable stories from the magazines' popular fiction; at the same time the fashion photos inspired her visual imagination. One photo that especially intrigued her was that of a young woman named Evelyn Nesbit, the model for painters and photographers and lover of Stanford White. That photo was the spark for what became Anne Shirley. Blending biography with cultural history, Looking for Anne of Green Gables is a gold mine for fans of the novels and answers a trunk load of questions: Where did Anne get the "e" at the end of her name? How did Montgomery decide to give her red hair? How did Montgomery's courtship and marriage to Reverend Ewan Macdonald affect the story? Irene Gammel's dual biography of Anne Shirley and the woman who created her will delight the millions who have loved the red haired orphan ever since she took her first step inside the gate of Green Gables farm in Avonlea.
About the Author
Irene Gammel is Professor of English and holds the Canada Research Chair in Modern Literature and Culture at Ryerson University, Toronto. She is the author and editor of eight academic titles, including the internationally-acclaimed "Baroness Elsa: Gender, Dada and Everyday Modernity: A Cultural Biography" (2002). Irene Gammel has served as president of the Canadian Comparative Literature Association, editorial board member of "Canadian Literature," and director of Women's Studies at UPEI. She is the curator of the exhibit "Anne of Green Gables: A Literary Icon" at 100, May 1, 2008 to March 1, 2009.
Praise For Looking for Anne of Green Gables: The Story of L. M. Montgomery and Her Literary Classic…
"Drawing on a vast array of neglected and unknown sources, this groundbreaking study establishes new connections between Montgomery's isolated life in Cavendish, P.E.I., and the metropolitan existence that she consumed vicariously through magazines published in New York, Boston and Philadelphia. Looking for Anne is a highly readable, top-rate study that [provides] a new spin on Montgomery's text."— Globe and Mail (click here for the full article, "Eternally Anne")
"Rather than simply rehashing available material, Ryerson professor and noted literary researcher Irene Gammel … explores the social and literary influences that guided and inspired Montgomery in creating her impetuous heroine. … Even more fascinating is the amount of inspiration Montgomery found in the myriad of current magazines and journals that made their way into her hands via the desk of her grandmother the town postmistress." — Quill and Quire

"Looking for Anne is a fascinating and wonderful book. It brings forward an amazing wealth of new information, filling in many gaps (some of which I didn't even know existed!), and is presented in a captivating narrative that is very well organized and a great read. The research is fabulous…. It's rather like the Road to Xanadu."— Carole Gerson, Simon Fraser University and co-editor of History of the Book in Canada

"... The material is incredible, the interpretive work unsurpassable. "— Holly Virginia Blackford, Rutgers University-Camden.
Advertisement