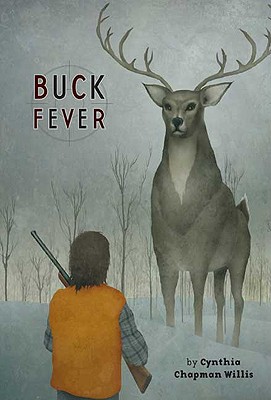 Buck Fever (Hardcover)
Feiwel & Friends, 9780312382971, 240pp.
Publication Date: October 27, 2009
* Individual store prices may vary.
Description
Twelve-year-old Joey MacTagert's dad wants his son to carry on the family tradition of hunting. But Joey has "buck fever" he can't pull the trigger on a deer, and hates the idea of killing animals. He's more interested in art and hockey, two activities that his dad barely acknowledges.
Joey's dad wants him to use his special skill in tracking to hunt down the big antlered buck that roams the woods near their home. Joey knows how to track Old Buck, but has kept secret from his father the reason he's gained the deer's trust. When trouble between his parents seems to escalate, Joey and his older sister, Philly, find themselves in the middle of tensions they don't fully understand. Joey wants to keep the peace, and if conquering his buck fever will do it, he has to try.
"Buck Fever" is a nominee for the 2003 Edgar Award for Best First Novel.
About the Author
CYNTHIA CHAPMAN WILLIS's first novel, "Dog Gone," was praised by "Kirkus Reviews" as "satisfying, appealing . . . a well-told story, spiced with humor and facts on animal care," and she was called "an author to watch." A former editor, she now writes full-time, and lives in New Jersey with her family.
Praise For Buck Fever…
Praise for Buck Fever: "Willis's (Dog Gone) second novel nicely weaves a few familiar tropes into an entertaining and intense tale. … The result is a satisfying novel filled with solid characters who learn the consequences of making some hard choices."—Publishers Weekly "The quietness of nature and small-town life is wonderfully reflected in Willis' patient and artful prose, and every hunting detail feels authentic, from the construction of deer blinds to the skinning of animals. An unusually sensitive and reflective boy-centric book."—Booklist "This novel is not an anti-hunting treatise, but rather one that develops a theme of tolerance along multiple lines. Joey's distaste for hunting, his mother's desire to pursue a career, and the antisocial habits of another major character cause problems with friends, family, and neighbors until the issues are brought into the open and negotiated between people of good will. The story's villains are poachers and drunken, careless hunters who spoil the woods and the wildlife for everyone else—hunters and nature lovers alike"— VOYA Praise for Cynthia Chapman Willis's Dog Gone: "I couldn't put this down. More than a dog story, this is a many-layered tale of loss and grief, hope and triumph."—Ann M. Martin, Newbery Honor winner and author of A Dog's Life "Along with the emotional content comes the mystery of Dead End, with tension that continues to rise as Dill tries to determine if her dog is a killer, and, if so, how to save him."—Booklist "Set on a Southern farm, the author peppers her story with homey turns of phrases and strong secondary characters . . . Willis, an author to watch, keeps the narrative tightly focused on Dill and her resistance to facing her grief. This well-told story, spiced with humor and facts on animal care, has a satisfying, appealing conclusion."—Kirkus Reviews
or
Not Currently Available for Direct Purchase