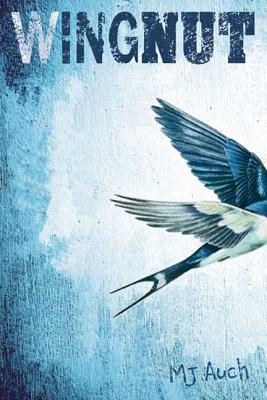 Wing Nut (Paperback)
Square Fish, 9780312384203, 256pp.
Publication Date: October 28, 2008
* Individual store prices may vary.
Description
Twelve-year-old Grady Flood and his mom, Lila, have been on the road ever since Grady's dad died seven years ago. When their old car breaks down, they find themselves stranded in rural Pennsylvania where Lila gets work as a cook and caretaker. There's nothing out of the ordinary in that, unless you factor in her new boss. Old Charlie Fernwald, a skilled mechanic and bird enthusiast, is definitely out of the ordinary. In fact, if Grady's not mistaken, Charlie is a certifiable "wing nut." For the time being, Grady figures, he can help Charlie with his birds and maybe even learn how to fix a car engine. But before he can do either, something goes terribly wrong.
About the Author
M.J. Auch is the award-winning author of Guitar Boy, One-Handed Catch, Ashes of Roses and numerous other books for young readers. Books were a part of M.J.'s life from an early age; her mother was a second grade teacher who always made sure there were plenty of books in the house. M.J. now lives on a small farm in upstate NY with her husband and co-illustrator, Herm, and their two dogs, Sophie and Zeke.
Praise For Wing Nut…
"The story of a boy who finally finds a place to call home should resonate deeply." —Kirkus Reviews
"Grady, Charlie, and Lila have sharp edges that reveal their individual personalities. Their emotions are heartfelt, and readers will be encouraged by the hopeful, upbeat ending . . . [A] satisfying story." —School Library Journal
"A spirited, fresh treatment of the familiar plot of a homeless but self-reliant family finding permanence." —The Bulletin of the Center for Children's Books
"[A] well-told tale." —Voice of Youth Advocates
"What will attract readers like martins to a gourd nest is the author's careful integration of bird lore and the unusual challenges of creating and maintaining a purple martin colony. A good book for reluctant boy readers." —Booklist