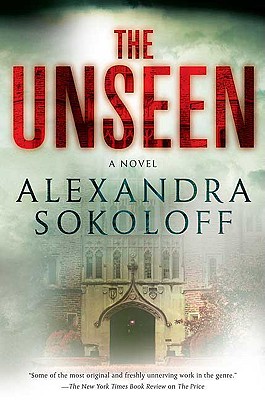 The Unseen (Hardcover)
St. Martin's Press, 9780312384708, 336pp.
Publication Date: May 26, 2009
* Individual store prices may vary.
or
Not Currently Available for Direct Purchase
Description
A terrifying novel of suspense based on the Rhine parapsychology experiments at Duke University
After experiencing a precognitive dream that ends her engagement and changes her life forever, a young psychology professor from California decides to get a fresh start by taking a job at Duke University in North Carolina. She soon becomes obsessed with the files from the world-famous Rhine parapsychology lab experiments, which attempted to prove ESP really exists.
Along with a handsome professor, she uncovers troubling cases, including one about a house supposedly haunted by a poltergeist, investigated by another research team in 1965. Unaware that the entire original team ended up insane or dead, the two professors and two exceptionally gifted Duke students move into the abandoned mansion to replicate the investigation, with horrifying results.
The Unseen is Alexandra Sokoloff's most thrilling novel to date: a story of deception, attraction, and the unknown.
About the Author
Alexandra Sokoloff began her career in theater, as an actor, director, and choreographer. As a screenwriter, she has written novel adaptations and original thriller and horror scripts for numerous Hollywood studios. Her debut ghost story, "The Harrowing," was nominated for both a Bram Stoker award and an Anthony Award for Best First Novel. Alexandra splits her time between Raleigh and Los Angeles, and is currently at work on her fourth supernatural thriller for St. Martin's Press.Visit her Web site and blog at AlexandraSokoloff.com.
Praise For The Unseen…
"THE UNSEEN takes you on a breathless ride you'll never forget. Atmospheric, spooky, intense. The suspense starts on page one, tightening the noose on every page with increasing velocity to a stunning, fearsome climax. Ms. Sokoloff has created a chilling, fantastic supernatural thriller that will have you fearing what you can't see." --Allison Brennan, New York Times bestselling author of SUDDEN DEATH
Praise for The Price:
"Some of the most original and freshly unnerving work in the genre."
---The New York Times Book Review
"A stunning, riveting journey into terror and suspense." ---Michael Palmer, New York Times bestselling author of The Second Opinion
"It's been a long, long time since a book scared, exhilarated, uplifted, frenzied, and made me green with jealousy. This is the book of 2008. It is beyond stunning. It is harrowing in the true sense of real art." ---Ken Bruen, award-winning author of Once Were Cops
"The Harrowing was immensely creepy and satisfying, a first novel and a wonderful book. Alex Sokoloff's The Price is another notch in this author's golden belt---a psychological roller coaster that keeps the reader on edge with bone-chilling thrills throughout. I couldn't put it down. Miss Sokoloff is an author not to be missed." ---Heather Graham, bestselling author of The Séance
"Sokoloff is simply amazing."---Bookreporter.com
"A sublime second novel . . . Rest assured that Sokoloff will suffer none of the signs or symptoms of a sophomore slump with this confident follow-up to her Stoker-nominated debut. . . . Her gooseflesh-inducing imagery jumps right off the pages, and her rich, graceful prose calls to mind names like King, Saul, and Levin." ---Dark Scribe Magazine
"Sokoloff's straightforward writing style perfectly enhances her chilling and mysterious novel, in which she blurs the lines between what is real and what is merely a hallucination." ---Romantic Times
Advertisement